01
In celebration of Puff's first birthday Red Arrow created special edition goodies. And new branding and website was created to celebrate the cute little dragon. A free set of stickers were available that drove brand awareness and new fans of the virtual character.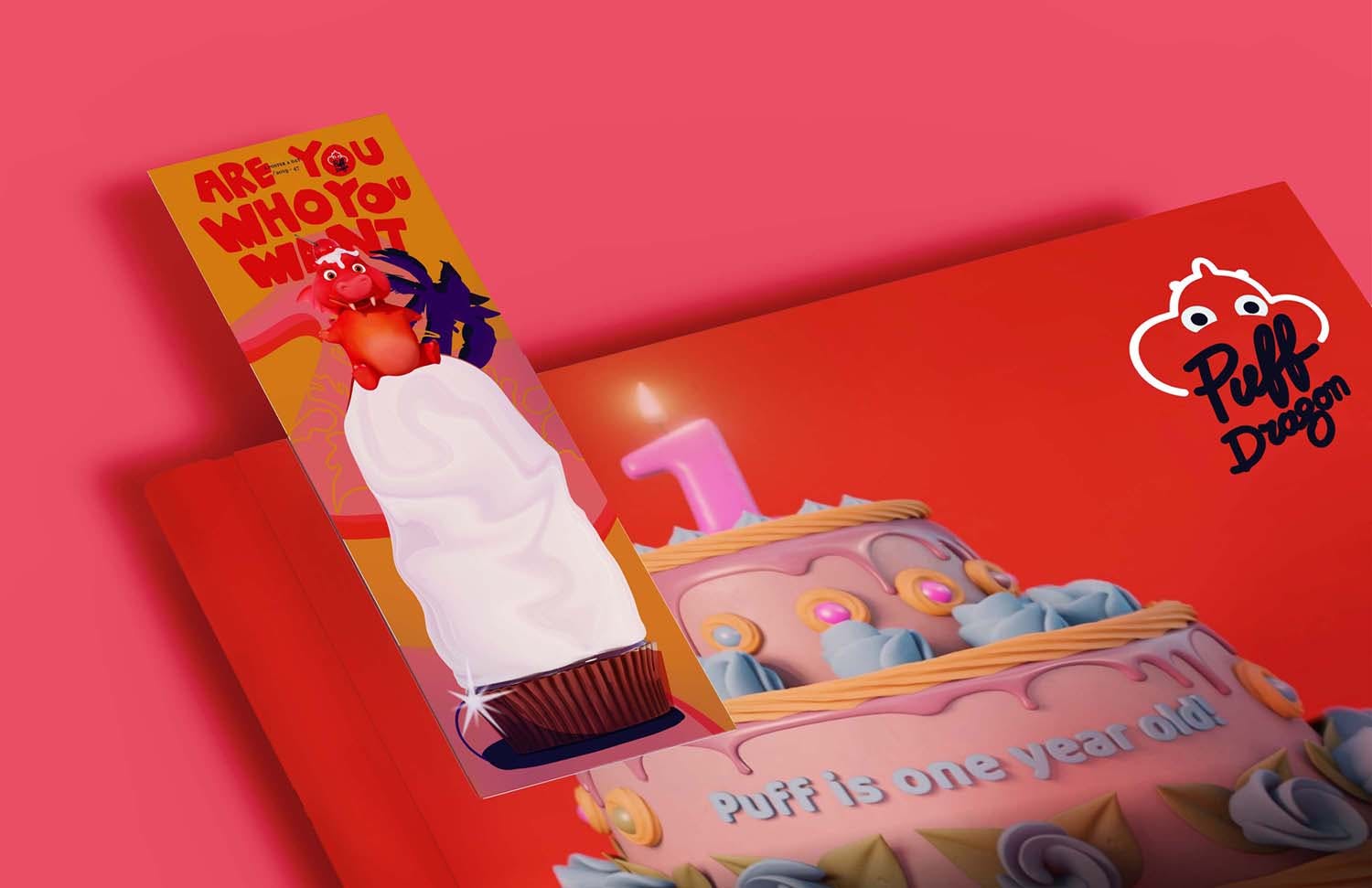 Full glory
Puff Dragon is a virtual character that reacts to the people that interact with it. Fully virtual, the character is built for the metaverse. Designed to be lovable, cute and the protagonist of many adventures, Studio Red Arrow created the 3d version of the dragon using Blender, Zbrush, PS and custom rigging tools.

Brand
The brand guidelines provide a visual guide to the communication of the brand.
We completed a complete style guide for the Puff Dragon brand including logos, brand colours, visual styles, typography and much more.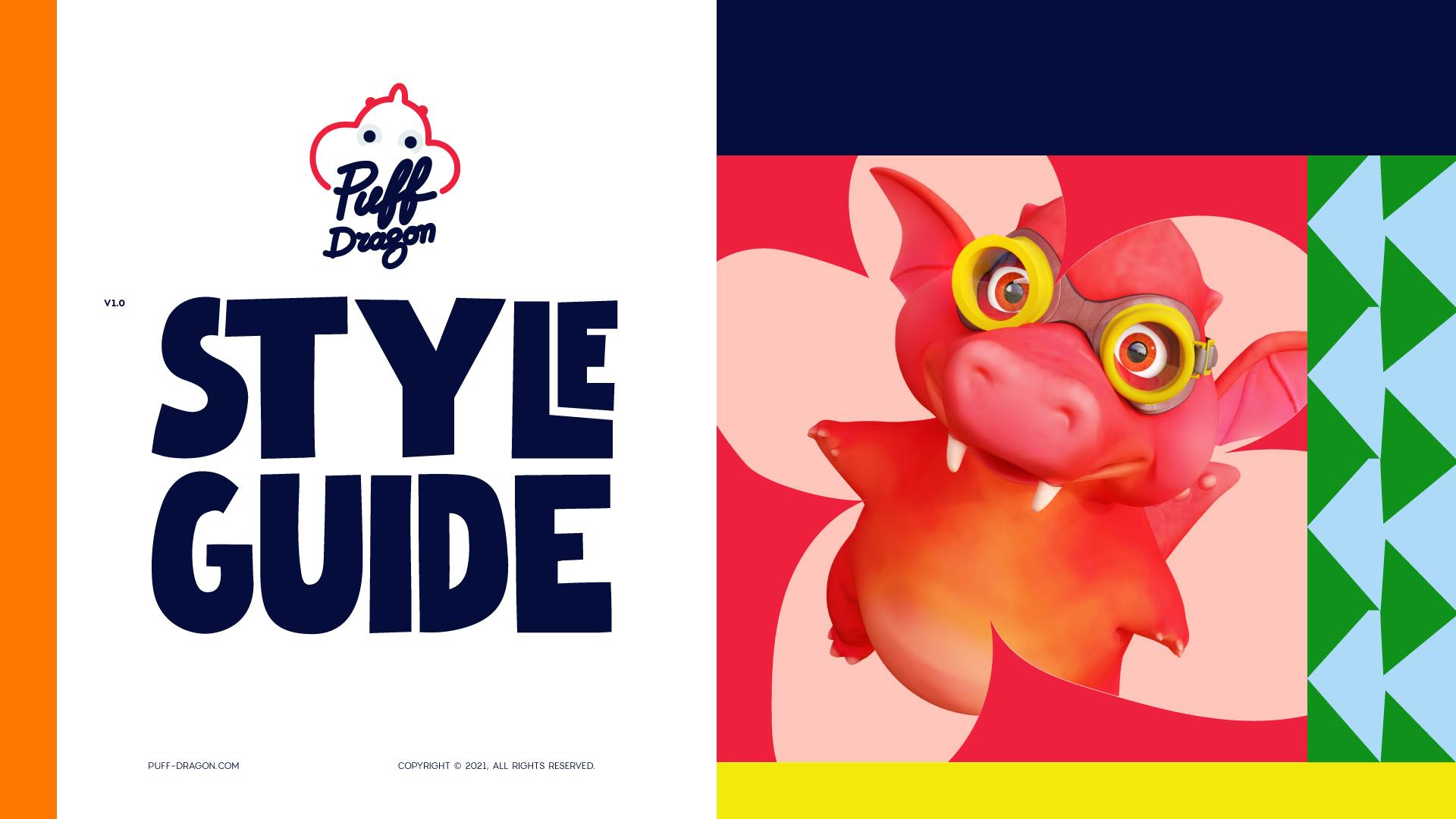 A tone and voice is a consistent way of conveying the brand message to an audience. It basically is the brand personality that comes through the words that we use in communication.
The brand voice is the extension of the brand personality.
The brand personality and voice will work together to represent our values and mission. The voice should be used consistently across all channels of communication.
By using both functional and expressive tones, we'll create more space for brand relevance, connection and joy.
Most important traits are playfulness, being considerate and being clear.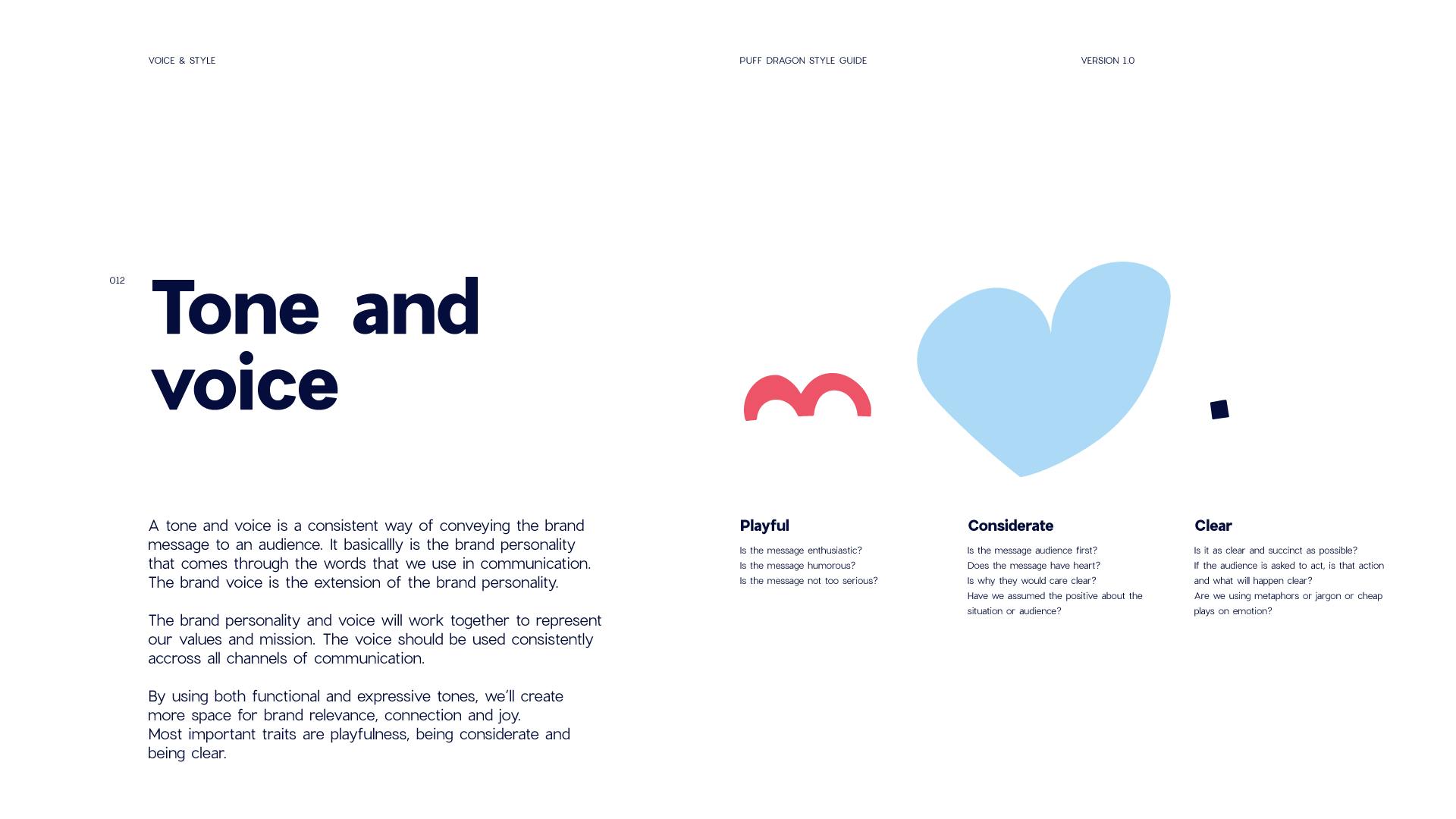 Puff Dragon is more than an entertainment brand. We try to engage our audiences with genuine emotions and to spread a sense of wonder and joy. We start with a story. Then we create a dream.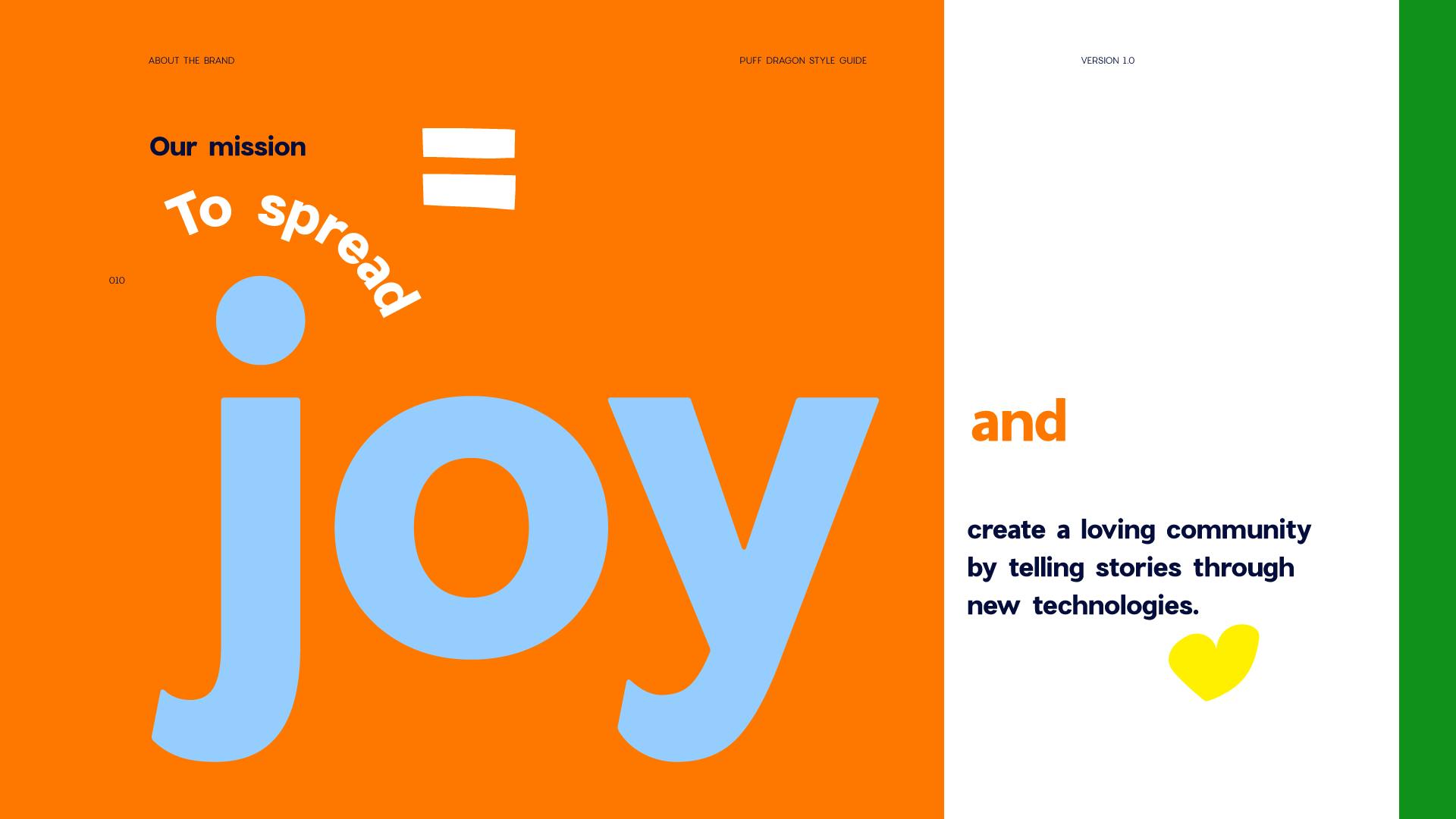 Social
The mission here is branding. Not logomania.
We try to create a fun environment that is more than just a logo. Because of the limited time and resources available to the current Puff dragon team. We created a marketing strategy with an instantly recognisable and bold visual language that captures an audience's attention with the main purpose of spreading joy. Shapes can be re-used and colours changed to create new posts to keep up with marketing demands and create new stories.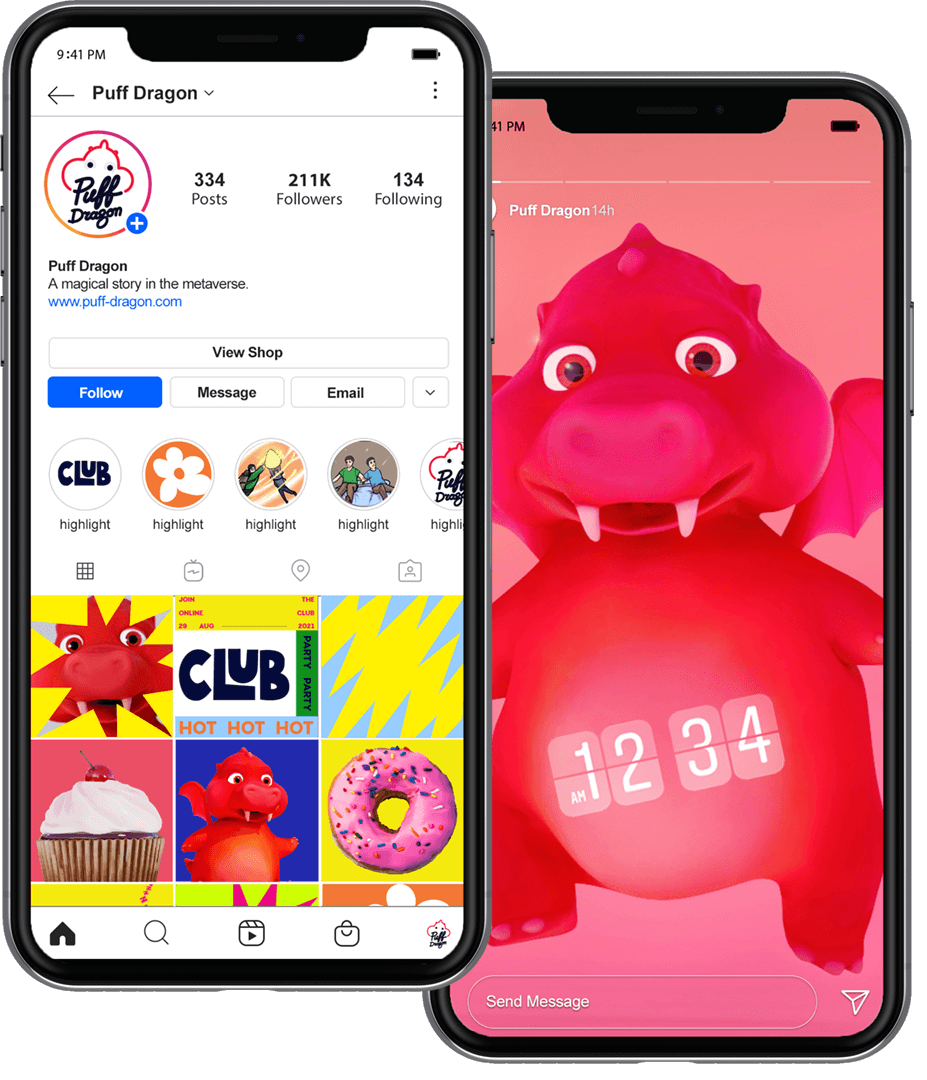 Comics
Comics are a great way of telling stories in the Puff Dragon metaverse.
As the brand works with a variety of illustrators these brand guidelines should help to bring consistency to the style. A simple fix with titles and the use of the selected colors can help this. More can and should be done with shapes, and the cut-out imperfect style, etc.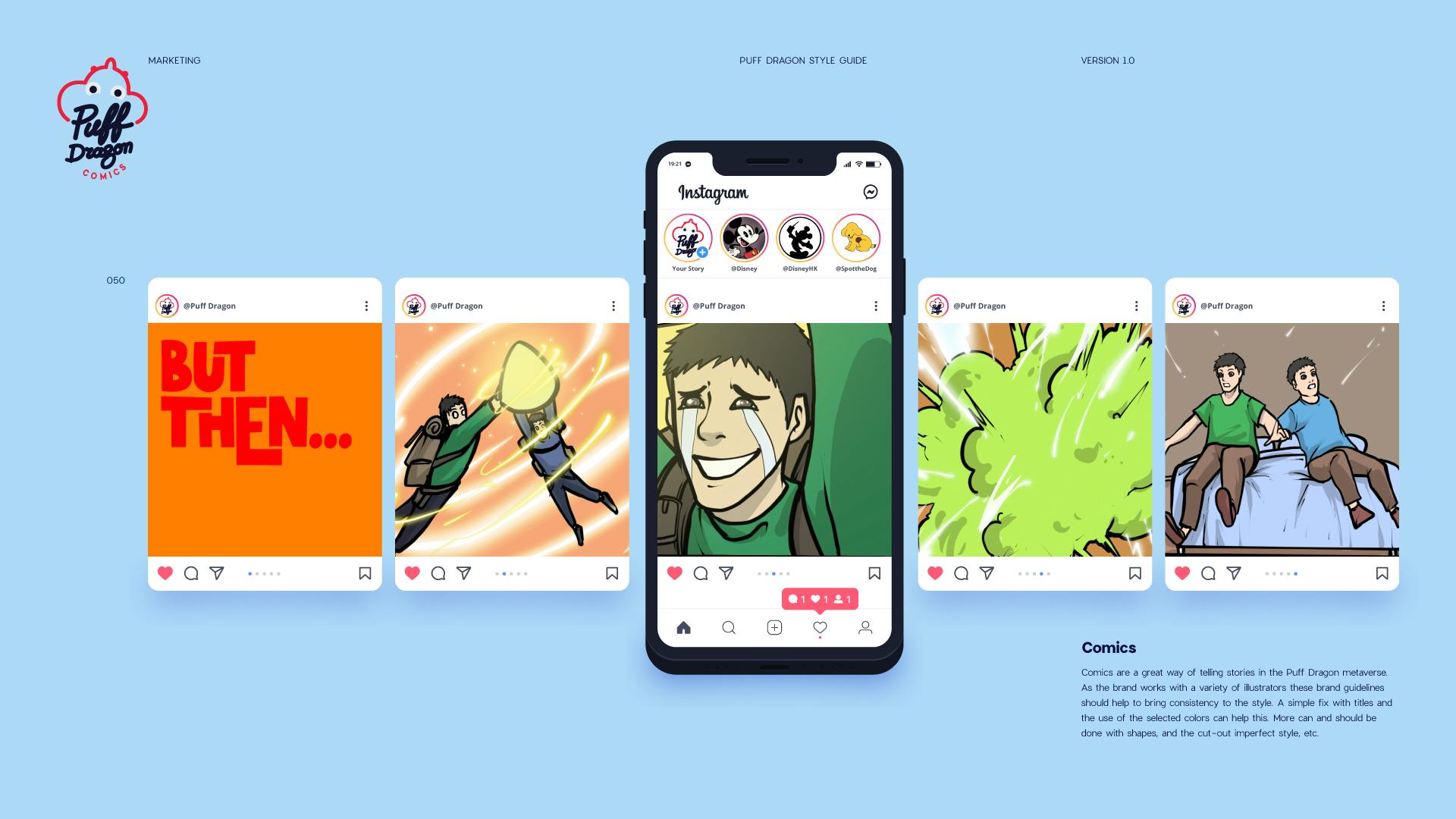 Website
The website follows the style-guide and uses and re-uses a clever system of grid and elements to create a consistent brand feeling.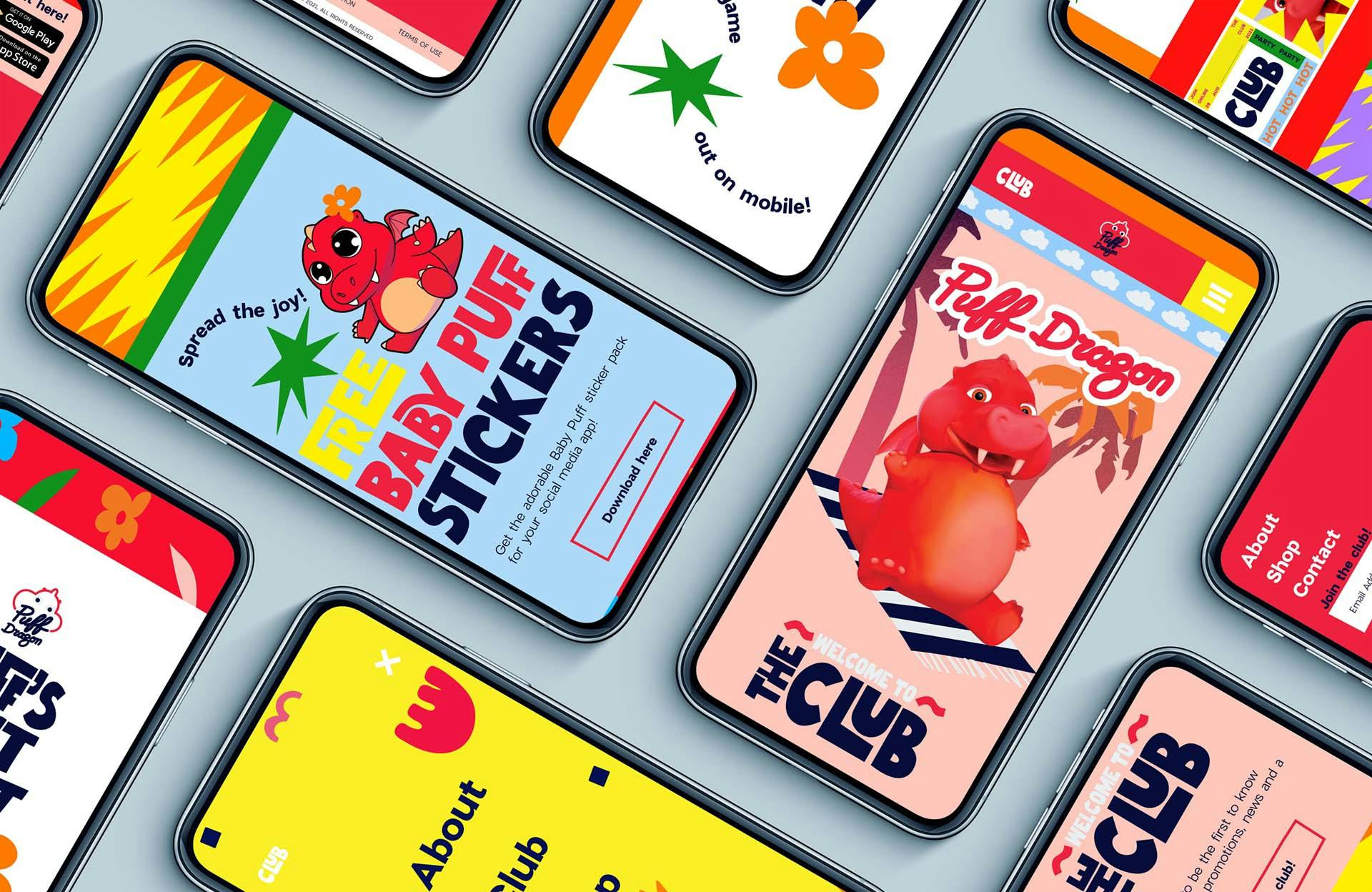 Shop
A vibrant merchandise section was created together with an online shop and a campaign to promote the Puff Dragon brand.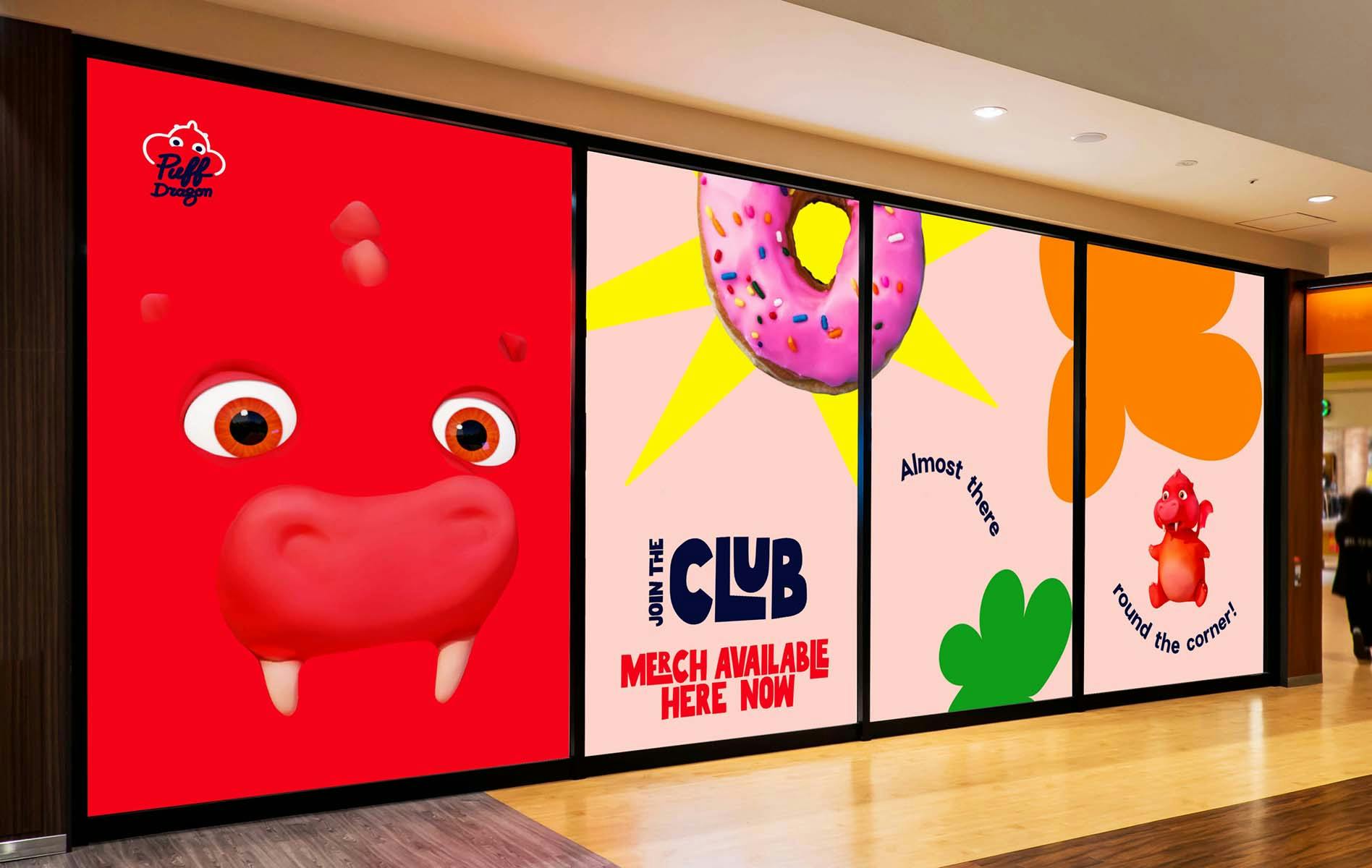 Games
Games are an essential part of the metaverse. Puff Dragon offers a suite of casual games. The brand elements, brand guidelines was respected throughout the development of the games. Tying the whole Puff Dragon universe together as a cohesive brand.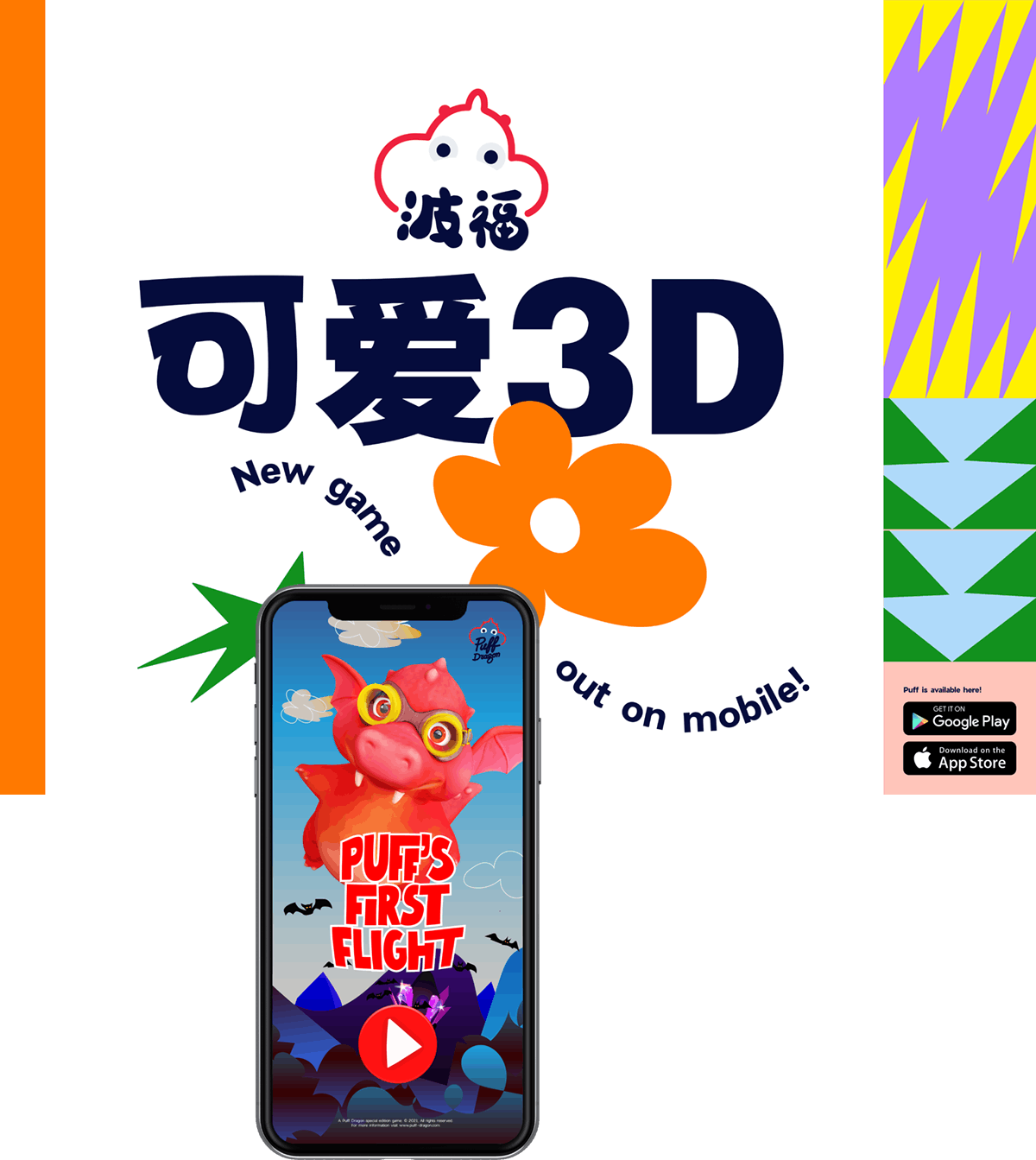 Puff Dragon
MissionPuff's mission is to spread joy and create a loving and accepting community by telling stories through new technologies. The cute virtual character is a metaverse native and should be accepted as such. The brand's style purposefully uses hand-cut or Matisse-like elements to emphasize a human and imperfect touch to juxtapose its virtual characteristics. As the technology behind Puff evolves so will the Puff Dragon brand.
VisionAutomatons have been a fascination of many an artist, the goal of Puff Dragon is to be a fully autonomous virtual character. With the use of AI and a DAO governance, we hope to achieve this. In the future, we imagine the people working for the many-faceted Puff-universe through a decentralised system where 'Puffonians' or fans can be a part of, and help shape the future of its destiny. A play-to-earn model is planned to be implemented through a gamified platform that allows you to carry this cute dragon around with you and you earn PUFF tokens by interacting with it. This in turn is part of an eco-system that allows the AI to function and evolve.
Website
Close