Weekly Game Media Report
21/Feb - 25/Feb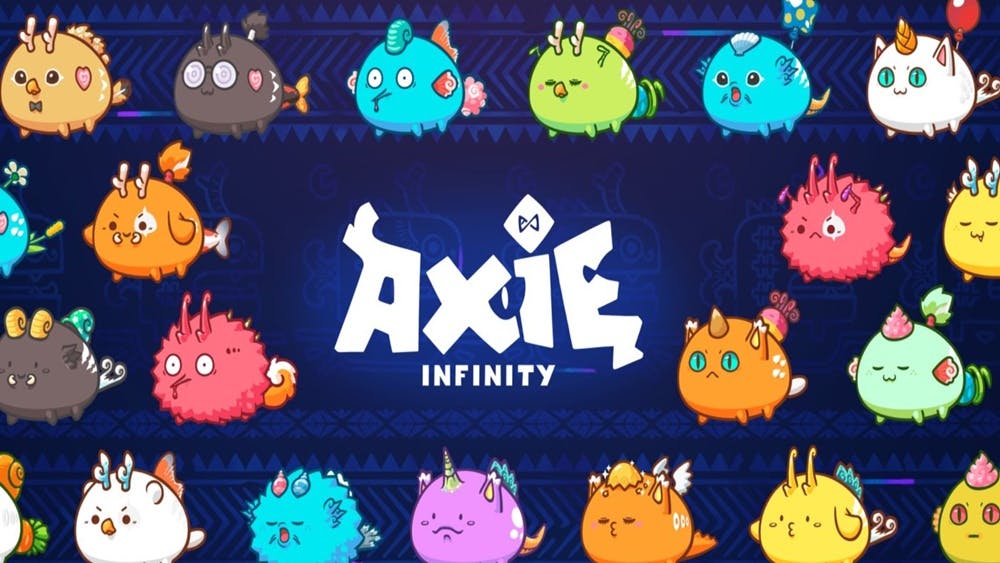 2022-02-28
[ Key News ]
Tencent acquires Inflexion from Improbable
STUDIO'S NIGHTINGALE WILL NO LONGER USE SPATIALOS
 Inflexion Games, the independent Canadian developer founded by former BioWare manager Aaryn Flynn, was sold to Tencent in its entirety by British holding company Improbable
 Inflexion Games has a proven track record of developing engaging universes that combine compelling action with great gameplay
 IG currently hard-at-work on adventure title Nightingale, was recently hit with the news that owner Improbable was essentially pulling out of first-party game development; The Tencent acquisition will at least offer the team some solid ground, with which they can find their footing and continue in their work
Nightingale is due to launch in early access on PC later this year
Clash of Clans now has a separate server for China
IN ORDER TO MAINTAIN COMPLIANCE WITH THE CHINESE GOVERNMENTS'S REGULATION
 As per the government regulations laid down by the Chinese government, a regular technical upgrade has removed Chinese players from clans that were formed on other servers and also removed foreign players from clans formed on Chinese servers
The newer regulations have forced Clash of Clans to create a separate server for China
These regulations have forced Chinese players to play on servers only within their country, where they cannot match with any overseas players
Insight:
Chinese government officials have been tracking down on gaming and Esports extensively
Stringent restrictions have been placed on video games, which makes it very hard for companies to stay in the Chinese market
Companies that want to operate in China should set up a local server. This can only be done by getting an ICP( Internet Content Provider) license from Chinese Ministry of Industry and Information Technology (MIIT), which has become increasingly hard in the last few years following newer rules
These regulations have forced games like Fortnite Mobile to shut down their Chinese servers. EVE online also had to make a specific Chinese server, apart from its global server because of these regulations
Chinese officials had put a halt on game publishing for almost 8 months
If Chinese game makers distribute games overseas as domestic entities, they will inevitably face the question of whether overseas user data will be sent back to China, which will lead to unnecessary risks. As a result, it has become common for Chinese game companies to set up subsidiaries and even brand new brands overseas, like Tencent's Level Infinite, and miHoYo's new brand HoYoverse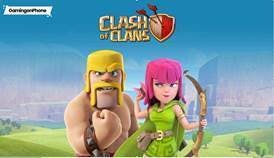 NetEase 2021 revenue jumps 19% to US$13.75 billion, mobile games brought US$9.6 billion
BOOSTED BY NEW TITLES SUCH AS HARRY POTTER: MAGIC AWAKENED AND REVELATION
NetEase reported net revenues of US$3.8 billion, an increase of 23.3% YoY
Gross profit for the quarter rose 30.8% to US$2 billion
Mobile games accounted for 68.3% of net revenues for Q4 2021, roughly US$2.6 billion
NetEase reported a revenue increase of approximately 19%, reaching US$13.75 billion
Gross profit for the full year increase by approximately 20.5% to US$7.37 billion
Mobile games revenue accounted for approximately 70.4% of the overall yearly revenue, roughly US$9.6 billion
Revenue increase to its newly released titles, such as Harry Potter: Magic Awakened and Revelation, as well consumer spending from existing titles, including Fantasy Westward Journey
12 investments in 2021, 6 in China market, 6 in oversea market
Focusing on waifu mobile game developers in china
Focusing on PC/ console developers in Oversea market
With the further transformation of the China market structure, as well as the development and changes of players' consumption concepts, abilities, and value judgments, PC, console are again being regarded as a powerful driving force for the development of the industry
NetEase has also further focused its attention on overseas and PC games
37 games Q4 net profit exceeded ¥1 billion(US$158 million) 
THANKS TO THE NEW LAUNCH OF DOULUO CONTINENT & CALL ME BIG BOSS
 Company is expected to achieve a net profit of ¥2.8 billion(US$ 442 million) in 2021, a YoY increase of 1.41%-3.23%
The good performances due to the few launches of new products in the domestic market and the continuous development in overseas markets
New launched product in 2021
China: Continent: Soul Master Duel(3D CBG), Archangel of Glory(MMORPG), Douluo Continent(Idle CBG)
Oversea: Puzzles & Survival(Survival & Matching 3), Call me big boss(SIM RPG) and Castle in the Sky(MMORPG)
Through the new game products, we can see that the dependence of 37 has on MMO products has dropped significantly, and replaced by a comprehensive exploration of multi-category products including matching3, CBG and SIM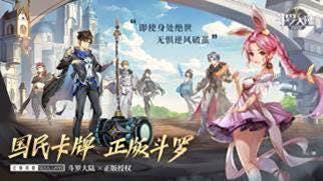 FIFA Mobile and more pulled from Vietnamese app stores
LOCAL REGULATIONS ISSUES LEAD TO COMPLETE SERVICE SHUTDOWN
EA has revealed that FIFA Mobile is no longer available to players located in Vietnam
 In an official post, EA has stated that the reasoning for the service shutdown is due to "local regulatory issues", and that the game will be removed from the App Store and Google Play
Not only will the games be unavailable to download, but those who have already installed the game will not be able to access it at all
EA has not ruled out the possibility of the game coming back to the country in the future, but cannot yet confirm if this is workable. In place of this, EA Sports has stated it will "continue to pursue ways to engage" with its fans in the country
In 2019, Supercell pulled its mobile games portfolio, including Clash of Clans, Clash Royale, and Brawl Stars, from the country due to issues surrounding local regulations
After Fifa Mobile, Fate/Grand Order also shutdown in Vietnam, and maybe more coming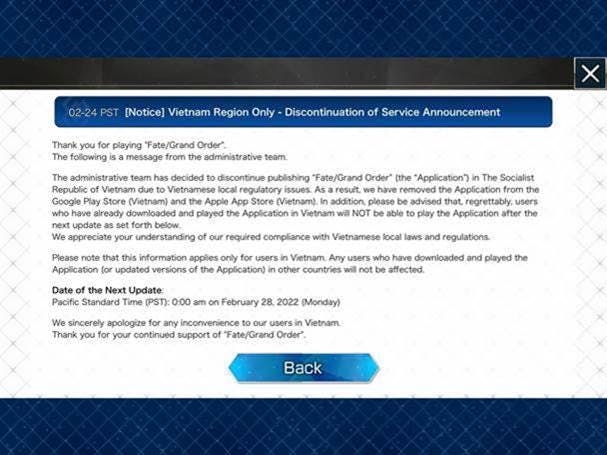 AppsFlyer: Apple's privacy update caused 35% in-app purchase revenue decline
iOS USER ASQUSITION SPEND FELL 13%, ANDROID JUMPED 35%
 According to a new report from mobile analytics firm AppsFlyer, Apple's App Tracking Transparency (ATT) update caused a 35% decline in in-app mobile games purchase revenue
 Apple's new privacy features that require developers to ask users for permission to collect their data
Android figures remained consistent and increased by 10% by the end of 2021
In-app ad revenue increased 55% on Android devices, driven by hypercasual and hardcore mobile games
iOS user acquisition (UA) spend suffered a fall of 13%, whereas Android UA spend jumped 35%
The total number of mobile games installed on iOS fell 6% YoY in 2021
EDENS ZERO Pocket Galaxy is launched in Global market
NEW GAME PRODUCT
 The new RPG is launched by Konami on 24th Feb in Global Market
The game is based on IP EDENS ZERO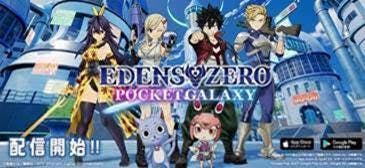 2021 Korea game company revenue
NEXON IN THE FIRST PLACE, NCSOFT DECREASED, NETMARBLE IS GROWING
Nexon: Revenue and operating profit is decreased but recorded the highest operating profit ratio with increased net profit
Revenue were 274.5 billion yen, down 6% from the previous year, and operating profit decreased 18% to 91.5 billion yen. Net profit was 114.9 billion yen, an increase of 104%
Based on the success of the new 'Blue Archive' and the solid performance of IPs such as 'Sudden Attack' and 'FIFA Online 4'
NCSoft: All operating indicators decreased
Revenue decreased by 4% to 2.308.8 trillion won, and operating profit fell 55% to 375.2 billion won. Net income fell 33% to 395.7 billion won
The operating profit decreased due to an increase in operating expenses such as marketing and labor costs.
Netmarble: Operating profit is decreased, but both revenue and net profit increased. In particular, Netmarble recorded triple-digit growth in revenue, operating profit, and net profit in the fourth quarter alone
Sales increased 20.4% year-on-year to KRW 2.55 trillion, and operating profit decreased 30.3% to KRW 154.5 billion. Net profit rose 4.2% to 252.9 billion won
In particular, the proportion of casual game revenue increased from 22% to 40% thanks to SpinX Games' game lineup
Vplay - a new publisher in Vietnam supported by government 
A NEW PUBLISHER IN VN
 Belonging to Vietnam Interactive Television Joint Stock Company (VTVlive)
According to some unofficial information, Vplay's orientation in the upcoming 2022 is to launch many high-quality and diverse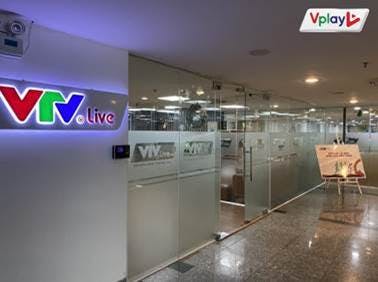 [ Market Report ]
Gaming M&A, Financing & IPO Deals to exceed US$150B in 2022
JANUARY 2022 HAS EXCEEDED US$85B + IN ANNOUNCED DEALS
Accelerating Consolidation among PC / Console and Mobile, Asian and Western Players
Video gaming companies that have historically focused on the PC / console segment are expanding and diversifying into mobile ( Like Take Two)
Mobile-focused players are acquiring PC / console-focused companies, so the lines are blurring ( Like Tencent)
Tencent has been heavily expanding into the PC / console space, with 11 acquisitions in 2021 (Sumo Group, Turtle Rock and Klei Entertainment, etc.)
We will see more true cross-platform games across PC / console and mobile in the years to come, and having development and live-operations expertise in all segments will become increasingly important
Acquisition of western studios by Asian players will accelerate in 2022
Several western players acquired Asian studios, either to get access to Asian players or to content that is successful in the west. (Sweden-based Stillfront just acquired 6Wave (focused on Japan) and Zynga acquired Golf Rivals / StarLark based in China)
Top western acquirers to watch this year are Embracer, EPIC, Amazon, and Netflix
Will see several high-profile IPOs in 2022
 EPIC Games and Discord, two companies that are in the midst of multi-industry expansions and eager to capitalize on the growth potential they signify
 Niantic, Scopely, Voodoo, Jam City, Moon Active, Dream11, and MPL and some of them may decide to go public this year
There will continue to be heavy investment in the NFT and blockchain gaming space driven by both strategic investors like Animoca (invested in 52 gaming companies in 2021) and VCs like Andreessen Horowitz (rumored to be raising a $4.5B crypto fund)
2022 is expected to significantly exceed last year's investments of US$3.6B and we will likely see many new NFT unicorns among young gaming companies
[ Metaverse & NFT Games ]
Axie Infinity becomes first NFT series to hit US$4b in sales
OTHER NFT SERIES THAT HAVE EXCEEDED US$1B IN SALES ARE CRYPTOPUNKS, BROED APE YACHT CLUB
 Blockchain game Axie Infinity has become the first NFT series to cross US$4 billion in sales
Created by Vietnam-based Sky Mavis, The game rose to popularity last year, particularly in the Philippines, where people played the game for an additional source of income