Weekly Game Media Report
21/Mar - 25/Mar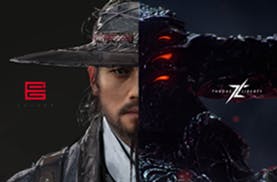 2022-03-28
[ Key News ]
1.     Tencent's revenue inches up 8% in Q4 2021  
SLOWEST QUARTER TOPLINE GROWTH SINCE GOING PUBLIC ; 16% ANNUAL REV GROWTH IN 2021 TO US$88 B
Tencent revenue growth further slowed in Q4 2021, rising just 8% to US$22.6 billion
Its slowest topline growth since going public in 2004, and even slower than the 13% revenue growth it saw in Q3 2021
A 16% growth in revenue on an annual basis in 2021 to US$87.9 billion
Game revenue in 2021 rose to US$21 B
Domestic games revenue inched up just 1% to US$4.7 B on the back of subdued earnings from Honour of Kings and new titles like Fight of The Golden Spatula and League of Legends: Wild Rift.
International games revenue fared better in Q4, posting a 34% growth in revenue to US$2B, driven by new content for Valorant and Clash Royale
Read more here on MI Sharing Center on Monday.com: Link;
Top 25 Mobile Game Companies in SEA Quarterly report will come out soon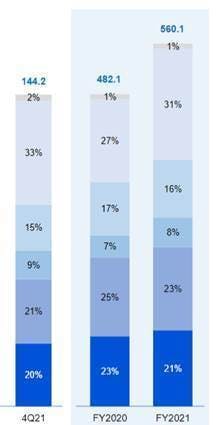 2.     Netflix acquires game developer Boss Fight Entertainment 
DEVELOPER OF DUNGEON BOSS MOBILE TITLE
Netflix announced that it is acquiring mobile game development studio Boss Fight Entertainment
The studio will be part of Netflix's continued efforts to build games for its subscribers
Boss Fight, which currently employs 130 people, has studios in Austin, the Dallas-Fort Worth area, and Seattle
Boss Fight's previous title is the Dungeon Boss mobile title it created with Big Fish Games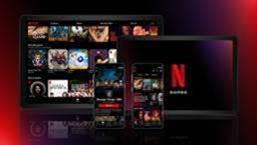 3.      Indonesia to implement strict rules on internet companies
SOCIAL MEDIA CRACK DOWN IN INDONESIA
The Indonesian government is drafting measures that will allow it to impose fines and file criminal charges against internet and social media firms
 tech companies must remove "unlawful" content within four hours of an "urgent" request from any Indonesian government agency. If the request isn't urgent, companies have to comply within 24 hours
The unlawful content may involve terrorism, pornography, and anything considered a security threat
If plaforms don't comply, they can be blocked in the country and their staff could face criminal charges
4.     Sony acquires Jade Raymond's new Haven studio
ENTERED CANDAIAN GAME MARKET FOR THE FIRST TIME
In March 2021, Assassin's Creed co-creator and former Stadia Games and Entertainment head Jade Raymond announced that she'd launched a new studio called Haven. The studio was "independent" but backed by Sony, and its first project was described as a "new IP for PlayStation."
Haven is an emerging studio located in Montreal, Canada. It has only been established for one year and has no mature products
In this studio, which already has more than 60 employees, most of the members have rich experience in 3A game development
Sony is trying to get rid of its dependence on single-player games and realize the company's diversification through the multiplayer game market
 5.     Korean App Market 'One Store' surpasses 1 trillion KRW in transaction value 
TRANSACTION VOLUME HAS MORE THAN DOUBLED IN 3 YEARS
 Rapid growth after commission fee cut in 2018 - the transaction volume has more than doubled in three years
Revenue exceeded 210 billion KRW for the first time in 6 years since its establishment
2021 transaction amount reached 1.13 trillion won - 28 % increase from 884.5 billion won in the previous year
2021 revenue reached 214.2 billion won - 38 % increase from 155.2 billion won in the previous year
EBITDA (operating profit before corporate tax, interest, and depreciation) was 8 billion won, achieving a profit for three consecutive years
One Store takes up 13.8 % market share - maintaining its second place after Google Play.
In the game sector, 2021 revenue increased by 31.3 % compared to previous year. Devsisters' 'Cookie Run: Kingdom', Nexon's 'Blue Archive', and Kuga Games' 'Three Kingdoms Strategy Edition' are the result of outstanding achievements in the One Store during the year.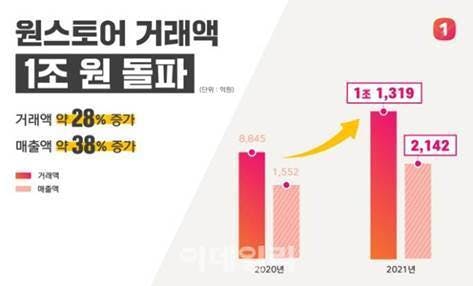 6.     NCSoft's next generation game – TL & Project E 
NEW GAME PRODUCT
 'TL' and 'Project E' are new titles that NCsoft is developing with original IP
'TL' is started as 'The Lineage' in the early stages of planning but in the case of Project E, it is the first title released as  a new IP without the original.
Although the title of Project E has been shrouded in veil so far, the multi-universe concept of a game that encompasses the Eastern and Western worldviews is the first concept that NCsoft is attempting.
NCsoft plans to provide the same play time service based on the concept that TL and Project E are based on the same planet in the future
NCsoft is expected to target the domestic and overseas markets with original IPs derived from Lineage IPs
The proportion of Lineage IP mobile games accounted for 67 % of NCsoft's game reveue last year
 'Lineage 2M' (about 652.6 billion won), 'Lineage M' (about 545.9 billion won), and 'Lineage W' (about 357.6 billion won) ranked highest among the annual game sales (consolidated basis) of about 2.308.8 billion won recorded in NCsoft's business report counted as sales. In particular, in the case of Lineage W, it was released on November 4 last year and recorded sales so high that it exceeded 350 billion won  even though it was only counted for about two months
From NCsoft's point of view, Lineage IP is clear to be one of the most effective stocks to support companies, but it is necessary to consider △ game 'carnivalization' (cannibalization) △ 'business model' focused on heavy users ( BM ) △ limit of IP expansion. situation. At the time of the announcement of Lineage W, NCsoft already put forward the slogan 'There is no more Lineage', and internally '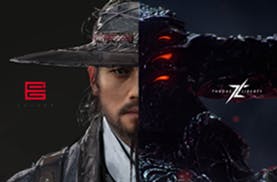 [ Market Report ]
7.     data.ai: Consumers spent US$22B on mobile games in Q1 2022
GENSHIN IMPACT HITS #1 IN CONSUMER SPEND ON GAMING
Games accounted for 73% of consumer spend on Google Play, and 60% on iOS in Q1 2022
Download
Google Play Fuels a 15% YoY Spike in Downloads to 14 Billion games in Q1 2022
Games accounted for 44% of all Google Play downloads and 28% of all iOS downloads
Average weekly downloads in games have grown 45% from Q1 2019 to Q1 2022
Free Fire, a Battle Royale (Shooting) game, was the #1 downloaded title – an impressive achievement given that hypercasual games tend to dominate the download charts
Worldwide consumer spend in games have grown 42% from Q1 2020 to Q1 2022
65 cents of every US$1 spend in the app stores goes to games
The US, China (iOS only) and Japan remain the largest markets for consumer spend in games across iOS and Google Play
In terms of growth, the biggest risers from Q4 2021 are set to be Taiwan, Turkey and South Korea (for Google Play) and China, Taiwan and Hong Kong (iOS)
Regionally, APAC is set to see  the strongest growth in consumer spending in games on iOS, up nearly 10% QoQ in Q1 2022
Genshin Impact was the #1 game by breakout consumer spend, with Honor of Kings and CrossFire at #2 and #3
Spending & Download by Countries – MI Team Insight:
In terms of spend, a large cohort of countries have witnessed a doubling of gaming revenues in the past three years. They include Germany, US, Russia, Turkey, Mexico, Brazil, Columbia and Thailand
In terms of download, developing markets lead the surge in download numbers; The outstanding performer here was the Philippines. Its downloads increased from 620 million in 2018 to 1.43 billion last year
Hypercasual Rules Across the download World, but Not in China; China, whose consumers downloaded 106 million MMORPG games (nearly double the number of hypercasual puzzle games in the market) and India – the only market in which driving games topped the chart
In 2021, 4x SLG games has the highest rev among all genres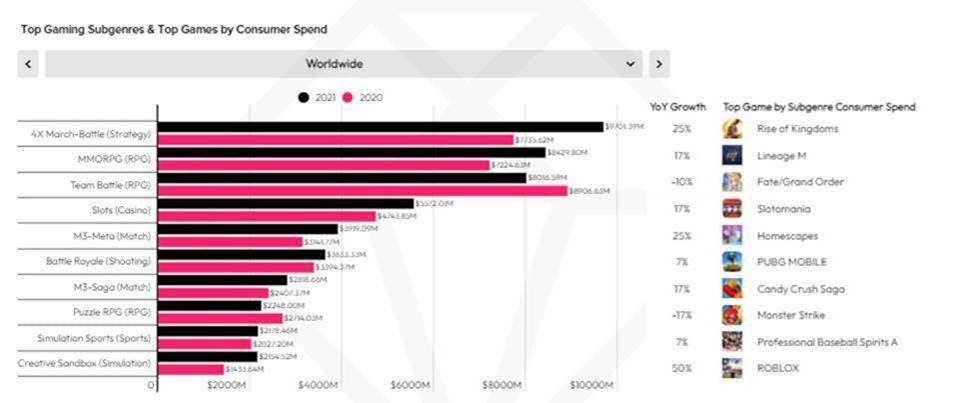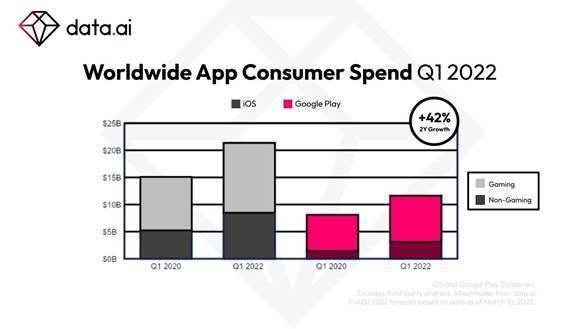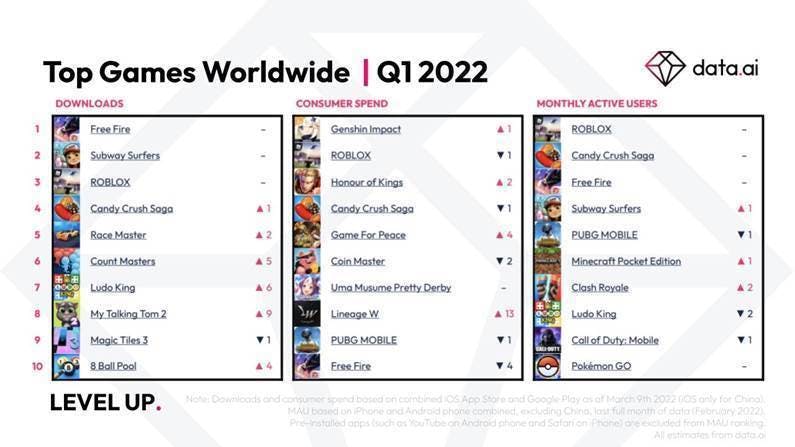 8.      Sensor Tower: In 2021, the Japanese mobile game market will generate more than US$18.4 billion and Pretty Derby won the Top downloaded game & Top rev game  
TOTAL KOREAN MARKET TRANSACTION IN FEB 2022 IS 572 B KRW
Japanese mobile game market revenue in 2021 will reach a new high, reached US$18.45 billion; Japan is also the second-largest market for overseas mobile game revenue, after the United States
Japanese mobile game downloads was 730 million in 2021 .A YoY- of 7.1%, which Apple devices and android share was 59.2% and 40.8% respectively
Popular games
"Pretty Dervy", "Puzzle & Dragons", "Fate/ Grand Order", "Monster Strike", "Pro Baseball Soul A", "Pokémon Go", "Dragon Quest Tact", Genshin Impact, "Knives out" and "Girls Chronicle" ranked in the top ten
It is worth noting that in the top 10 revenue growth list, there are two games each with the theme of the Three Kingdoms and the waifu game, indicating that Japanese players have a high degree of recognition and willingness to pay for the above types of games
A total of 30 Chinese mobile games will be shortlisted in the Top 100 best-selling list in Japan
Attracted a total amount of US$3.46 billion, accounting for 25.9% of the total revenue of Top100
Nestease is still one of the most successful Chinese companies in Japan market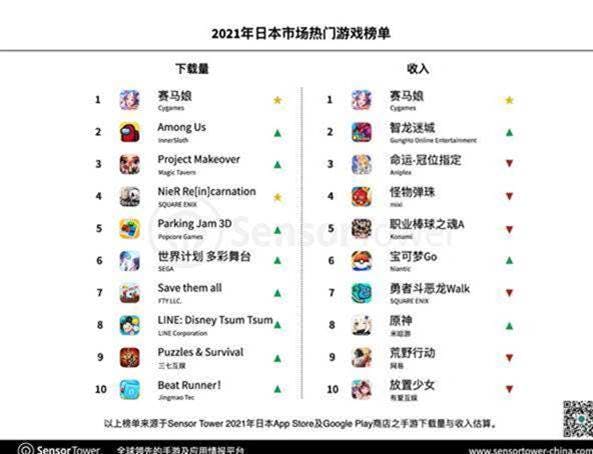 [ Metaverse & NFT Games ]
9.       CR7 bats for Indian NFT startup's US$100m round
INVESTMENT LED BY US-BASED VC FIRM INSIGHT PARTNERS & FACEBOOK CO-FOUNDER EDUARDO SAVERIN'S B CAPITAL
India-based FanCraze (formerly known as Faze Technologies), a startup focusing on digital collectibles or NFTs
FanCraze is on a mission to build the metaverse for cricket
It allows users to create NFT collections, trade the tokens with other fans, and win an opportunity to interact with their favorite cricketers
The company plans to use the funds to continue expansion of its metaverse across the cricket landscape for current and emerging partners
FanCraze's marketplace went live in early February and has already recorded millions of dollars in revenue while it is still in early beta
The company was founded in 2021 by Bhambri, a fellow of Andreessen Horowitz's Crypto Startup School, and Sundar Raman, an executive at Reliance and a former COO of the Indian Premier League
Cricket has one of the largest fan followings in South Asia. Fantasy sports, which includes sports betting, is already a US$150 billion market in India. It is expected to grow much larger with the advent of NFT games
10. Krafton X Solana Labs on blockchain gaming 
THIRD ACTIONS INTO NFT & METAVERSE IN Q1 2022
Krafton has announced a partnership with Solana Labs, a studio that incubates and launches decentralized finance projects on the Solana blockchain
The two companies plan to build a long-term partnership for developing blockchain- and NFT-based games and services. Krafton and Solana Labs will also jointly work on investment opportunities around crypto
The development follows Krafton's recent announcement saying that it will foray into Web3 and NFTs based on its game development capability and experience
11.   Line to launch NFT marketplace in Japan next month
LINE NFT IS AFFILIATED WITH 17 CONTENT FIRMS AND WILL SELL MORE THAN 100 TYPES OF NFT
Line will launch an NFT marketplace on April 13 in Japan
Line also has plans to roll out Dosi, a global NFT platform that will be available in 180 countries by the end of March
12.  Square Enix Teams Up With Qualcomm To Explore Games On AR Glasses 
CREATE FUND IN THE FOLLOW-UP TO INVEST IN AP/VR DEVELOPERS/COMPANIES IN HEALTH AND GAMING
Square Enix has just announced a new partnership with mobile chipmaker Qualcomm to create "extended reality (XR) experiences for Square Enix's global network of leading development studios and IP
The Advanced Technology Division at Square Enix will work with Qualcomm's Snapdragon Spaces XR Developer Platform to create new games that will take full advantage of emerging AR technologies