Weekly Game Media Report
28/Mar - 1/Apr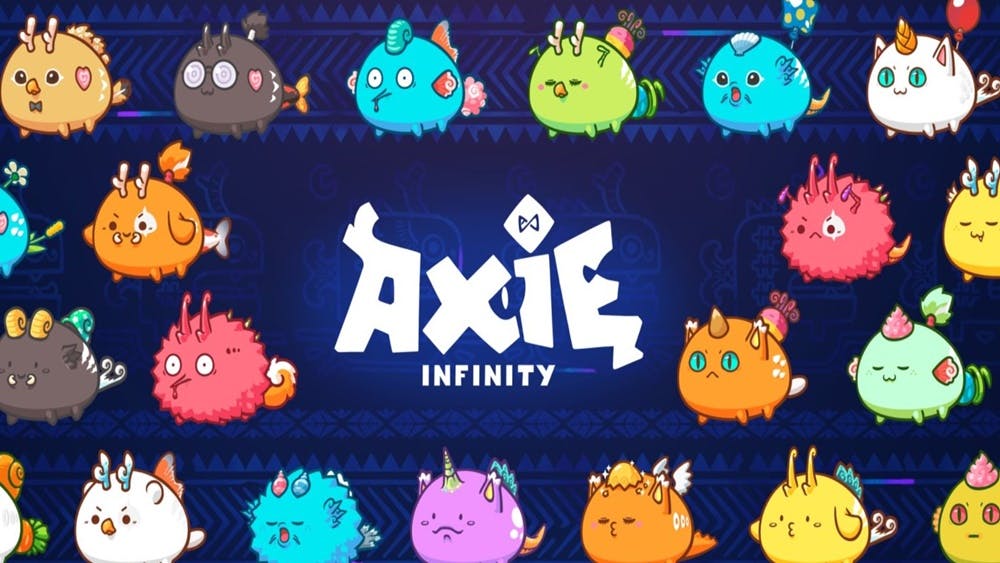 2022-04-04
[ Key News ]
1.     VNG enters the metaverse with bet on Korean gaming unicorn 
US$81 M IN SERIES B MONEY IN A ROUND JOINED BY VNG, KAKAO GAMES AND NETEASE
 Haegin, a South Korea-based mobile gaming startup, has raised about US$81 million in series B money in a round joined by Korea's Kakao Games, China's NetEase, and Vietnam's VNG
The round pushes Haegin's valuation past US$1 billion, making it the newest unicorn in Asia, according to a statement
The investment would mark the Vietnamese gaming giant's foray into the metaverse
Haegin is the gaming company behind titles such as Play Together, Homerun Clash, and Extreme Golf
Play together was built on the metaverse – has seen 80 million global cumulative downloads and boasts of over 4 million daily active users in less than a year since its launch
Haegin said it's now developing two new games – a sports-related title and a role-playing game – that it aims to launch this year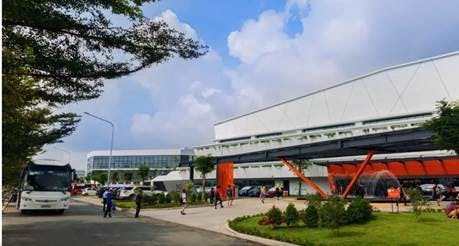 2.     Rumor: Tencent and Ubisoft Jointly Developing New Games: Tom Clancy's Rainbow Six Siege Mobile version 
ANOTHER FAMOUS IP SHOOTING GAME
Tom Henderson, a well-known video game tipster, said on Friday that Ubisoft will announce a new mobile game on April 6, which may be the mobile version of Tom Clancy's Rainbow Six Siege
Earlier, rumors circulated that the mobile version of Tom Clancy's Rainbow Six Siege would be jointly developed by Ubisoft and Tencent.
Siege is an entry in the well-known Tom Clancy's Rainbow Six series, which was first launched in November 2015 and has enjoyed great success since then. Ubisoft said in December 2020 that this series has more than 70 million players across all platforms
 Tom Henderson also revealed that Ubisoft is preparing at least two mobile games, both of which are the core IP of Ubisoft, and one of them may be the mobile version of Assassin's Creed. Previously, some insiders broke the news that Tencent
would be working closely with Ubisoft over the coming years to bring more of its copyrighted products to the mobile market, with both a new Assassin's Creed title and The Division title also in development for mobile
3.     Garena invests US$25 million in new Korean developer 
THE BIGGEST SINGLE AMOUNT IN HISTORY WHEN A GAMES DEVELOPER HAS JUST ITS CORE FOUNDING MEMBERS
Garena has invested 30 billion Korean Won (around USD 25 million) in new Korean developer Alt9. Alt9 was founded in December 2021 with a grand aim to "innovate the stagnant mobile games market." The in-development MMORPG, still in its early stages, will run on both mobile and PC platforms
 The new MMORPG project is pursuing hyper-realistic AAA graphics, and is being developed as a seamless open-world title where player decisions affect how the game progresses as a whole
4.     Activision's Beenox opens Call of Duty game studio in Montreal 
MORE PROJECTS CENTRALIZED IN CALL OF DUTY
Activision Blizzard's Beenox studio, which specializes in making Call of Duty games, has opened a new studio in Montreal
Quebec City-based Beenox, which is a division of Activision Publishing and its parent Activision Blizzard, said it will be expanding its footprint in Quebec to include Montreal to support the growth of the franchise and additional ambitious projects
Beenox's expansion in Montreal will allow the studio to support its ongoing development projects across Activision's Call of Duty series
 5.     Nuverse will publish a new survival shooting RPG: Code: Spark
GAME DEVELOPERED BY YAN LONG GAME STUDIO
Yanlong Game Studio focuse on the SOC ( Survival, Open world, Crafting)category, Yanlong Studio was first established in 2013
It has participated in the production of two FPS mobile games, both of which focus on open-world survival sandbox gameplay
The new game is developed with UE5
Sensor tower data shows that in the first half of 2021, survival mobile games attracted more than US$1.1 B globally, an increase of 167% compared with the first half of 2019, making it the highest-grossing mobile game theme
Taptap Link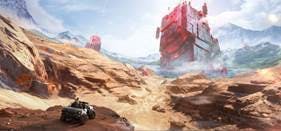 6.     Blizzard Clarifies Diablo Immortal Release Date Listed On iOS 
ONE OF THE BIGGEST GAME IN 2022
Blizzard has clarified that the launch date listed for Diablo Immortal on iOS and iPadOS is only a placeholder and that an official date will be announced in the future
The company opened iOS and iPadOS pre-orders for Diablo Immortal today, as well as pre-registration for Android users, with a listed release date of June 30
In addition to opening pre-orders, Blizzard also shared that Diablo Immortal will feature an option for users to change their class without having to start new characters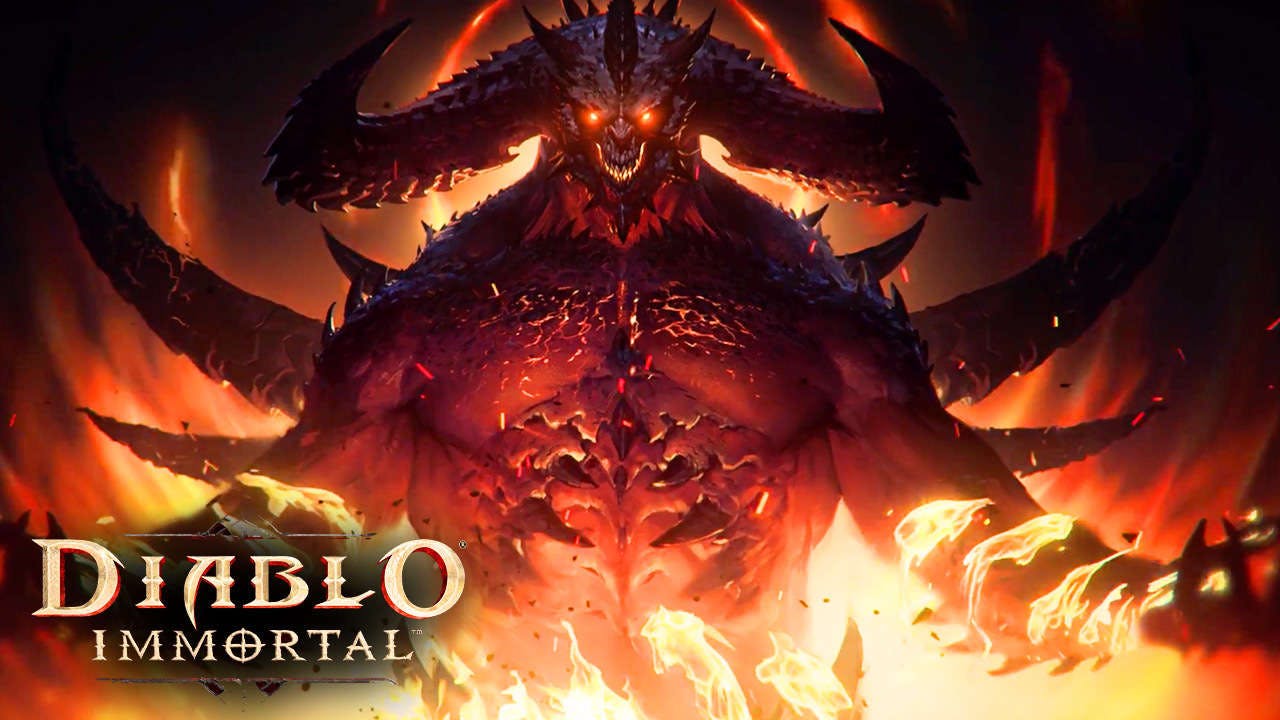 7.     Sword Art Online Variant Announced Pre-registration 
SQUARE ENIX NEW GAME
Bandai Namco just release their pre-registration page for their new anime mobile title Sword Art Online Variant for both AOS and IOS devices.
Despite no details of the gameplay, it seems that the game will have stunning 3D graphic anime style and action RPG genre.
Players can pre-register on their site: Link and will get in-game item bonuses if it reached certain numbers of pre-registration target.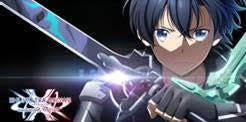 8.     Over 300 of Shopee India's staff in a fix as it checks out 
SHOPEE SHUTTING DOWN INDIA HAS CAUSED A LOSS OF OVER US$15 B IN SHOPEE'S MARKET CAP
Shopee India will lay off over 300 staff after it decided to shut down operations in the South Asian country. The news came as a shocker to its employees, who were unaware until Monday that the company was wrapping up its business in India, sources told Tech in Asia
While the ecommerce firm's India unit had about 300 employees in December 2021, that number has since gone up to 350 workers, an employee told Tech in Asia on condition of anonymity
The ecommerce arm of internet giant Sea Group said on Monday that it was closing down its operations in India "in view of global market uncertainties." Its India-specific app has already been removed from Google's Play store
The country had also become a hotbed of controversies for Sea Group, facing scrutiny over Shopee's supposed links to China
[ Market Report ]
9.     Sensor Tower: Global mobile game downloads reached 4.4 billion for February 2022
FREE FIRE PLACES FIRST FOR SECOND MONTH THIS YEAR AT 21.8 M DOWNLOADS
For the second month running this year, Free Fire from Garena was the most downloaded mobile game on the App Store and Google Play worldwide for February 2022
According to Sensor Tower, downloads of the battle royale reached 21.8 million last month, indicating a rise of 22.7% YoY
Despite the game being banned in the country mid-month, India was the largest contributor to Frree Fire and represented 41% of all downloads, roughly 9.6 million. Brazil followed at 9.4%
The second most downloaded game was Subway Surfers ( Hypercasual) with 19.5 million downloads, a rise of 45.3% YoY
Merge Master, Candy Crush Saga, and Roblox were positioned third, fourth, and fifth for downloads, respectively
In terms of revenue, Tencent's Honor of Kings was the highest grossing mobile game worldwide last month, with $225 million in consumer spending generated across the App Store and Google Play
[ Metaverse & NFT Games ]
10. Hackers steal US$620M in Ethereum and dollars from Axie Infinity maker Sky Mavis' Ronin network
ONE OF THE BIGGEST HACKS IN CRYPTOCURRENCY HISTROY
Sky Mavis reported that the Ronin Network which supports its Axie Infinity game has been hacked and thieves stole 173,600 in Ethereum cryptocurrency (worth $594.6 million) and $25.5 million in U.S. dollars, stealing a total of $620 million
If Sky Mavis, the maker of the Axie Infinity blockchain game, can't recover the funds, that's a huge hit to its overall treasury and a black eye for blockchain-based security, as the whole point of putting the game on the blockchain
For now, that means that players who have funds stored on the network can't access their money right now. The stolen funds only represent a portion of the overall holdings of Sky Mavis and its Axie decentralized autonomous organization (DAO)
Sky Mavis said it is working directly with various government agencies to ensure the criminals get brought to justice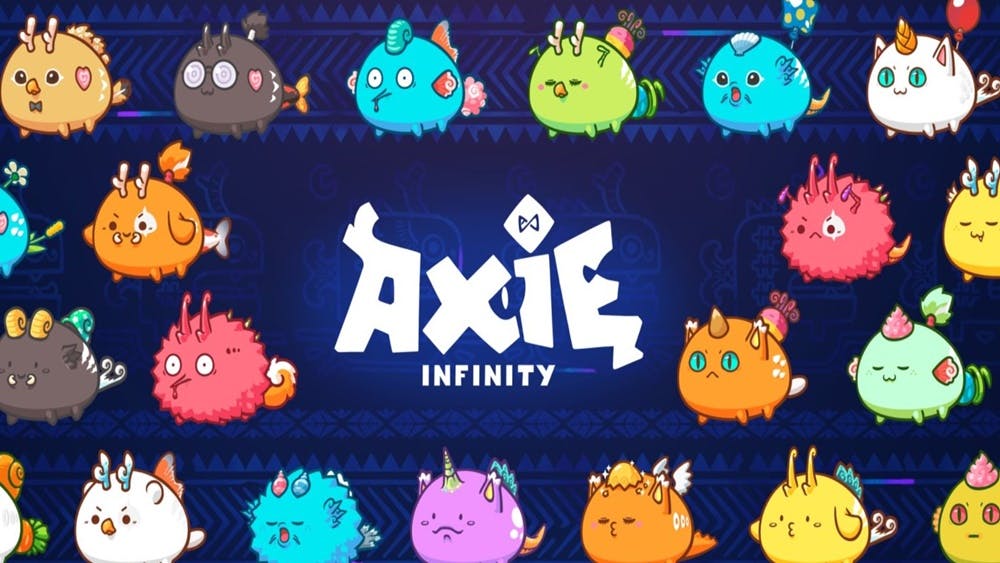 11.  Vietnam to introduce legal framework for cryptocurrency
6% OF THE VN TOTAL POPULATION OWNING A DIGITAL ASSET
The framework will be created according to the details laid out in Decision 1255, issued by the Vietnamese prime minister in August 2017, approving a plan to develop a legal framework for the management of "virtual assets, digital currencies, and virtual currencies."
The new framework comes three years after Vietnamese regulators did not reach an agreement on how to regulate cryptocurrencies in 2018
Crypto ownership in Vietnam has grown significantly over the past few years, with over 5.9 million people, or 6.1% of the country's total population owning a digital asset