Weekly Game Media Report
4/Apr - 8/Apr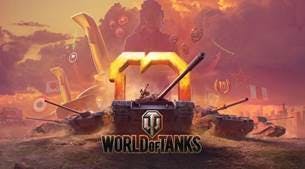 2022-04-11
[ Key News ]
1.     Epic Games releases Unreal Engine 5 for next-generation games 
ARCHOSAUR GAMES & TENCENT & PERFECT WORLD & MIHOYO& GAME SCIENCE WILL USE UE5
After years of work, Epic Games is formally releasing Unreal Engine 5 so developers can build next-generation games, digital films, and the initial outposts of the metaverse
Epic also announced at the press conference, saying that the company is using UE5 to make a brand new Tomb Raider game
In addition to PS, Xbox, Remedy and other well-known 3A game manufacturers, 5 Chinese manufacturers, Archosaur Entertainment, Perfect World, Game Science, miHoYo and Tencent will also use UE5
Game Science already used UE5 for Black Myth: Wukong; Tencent already announced few big projects which involved with UE5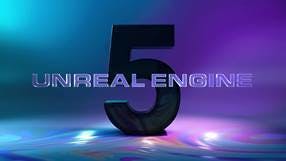 2.     Spanish dev Novarama lands investment from Tencent 
INVESTED IN ANOTHER 3A PC/CONSOLE GAME DEVELOPER
Tencent's latest games investment is in Barcelona, Spain based Novarama.
Tencent has purchased an undisclosed stake in the developer, which will support it working on a brand new and as-yet unannounced MMO project
Novarama was founded back in 2003 and worked with Sony on the Invizimals franchise for PlayStation 3, as well as its PSP and Vita handhelds
In 2019, it released action RPG Killsquad on Steam; Novarama is currently working on a multi-platform MMO
Insight:
Tencent is investing more and more in Spain: it has recently acquired the majority of Tequila Works, authors of Rime and Deadlight
Tencent's oversea investment strategies are focusing on 3A PC/ console games developers, 3A PC game developers accounted for 95% of international investments
3.     NetEase may acquire 100% of the French developer of "Detroit: Become Human"
NETEASE ACCELERATE ITS LAYOUT IN INTERNATIONAL MARKETS
 According to foreign media, NetEase plans to acquire all the shares of French game developer Quantic Dream, which is likely to be announced this summer
In January 2019, NetEase acquired a minority stake in Quantic Dream
The nest game of Quantic Dream is : Star Wars Eclipse, based on the famous IP Star Wars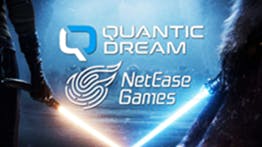 4.     SNK is now almost entirely owned by the Saudi crown prince's foundation
MISK FOUNDATION NOW OWNS 96% STAKE IN SNK
SNK Corporation, the developer of games like Metal Slug and Fatal Fury, is now nearly entirely owned by a subsidiary of the Saudi crown prince's foundation
Electronic Gaming Development Company (EGDC), which is owned by the Mohammed bin Salman Foundation (MiSK Foundation), holds 96.18 percent of SNK's shares
Saudi Arabia's Public Investment Fund (PIF) has taken stakes of more than 5 percent in both Capcom and Nexon — stakes that, combined, are worth more than US$1 billion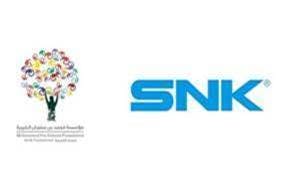 5.     World of Tanks maker Wargaming will pull out of Russia and Belarus
GAME FIRMS OPPOSING RUSSIA ARE CUTTING OFF A US$3.4 B MARKET
World of Tanks maker Wargaming said it will pull out of Russia and Belarus, exiting its operations in those countries.
The company said it is making the transition as quickly as possible
Wargaming was born in Minsk, Belarus, founded by CEO Victor Kislyi in 1998. The company made various war games for strategy fans until it launched World of Tanks in 2010
The company grew into one of the biggest companies in Eastern Europe, but it moved its headquarters from Belarus to Cyprus in 2011
Wargaming has also started the process of closing its studio in Minsk, Belarus
An estimated 30,000 people in Ukraine made games for development studios, many who did work-for-hire for game publishers around the world
Insight:
20% of Russian game developers & Publishing staff chose to leave Russia after the war began
65.3% of Russian game developers use the Unity engine, 8.3% use Unreal Engine 4, and 6.3% use both, which also means that nearly 80% of developers in Russia use these two engines, while the previous two engines Manufacturers have also announced that they will stop commercial exchanges with Russia, and Russian game developers have suffered a serious blow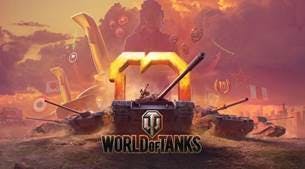 6.     EA's Battlefield Mobile will be tested in India and Thailand; The game will not be crossplatform products 
NEW FPS MOBILE GAME
Battlefield series produced by EA, launched an Alpha test on Android in India and Thailand
In September 2021, "Battlefield  Mobile" was exposed on the Google Play Store, and a small-scale test was carried out in parts of Southeast Asia, with mixed feedback from players
Battlefield Mobile is developed by Industrial Toys, which has close cooperation with the DICE team, and the game will be a new independent product of the "Battlefield" PC game, so there is no cross-platform play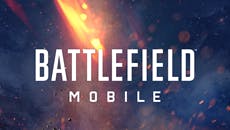 7.     Sky Mavis soft launches Axie Infinity: Origin as a free-to-play title 
MOBILE VERSION IS  IN THE MAKING
Sky Mavis, the creator of the popular blockchain game Axie Infinity, announced the global early access release of its free-to-play game Axie Infinity: Origin
The launch of the more accessible web-based brand new game in the Axie franchise comes a week after Sky Mavis' Ronin Network was hacked in a heist where thieves stole US$624 million from Axie Infinity players and Sky Mavis. That means there is a lot at stake in the launch of the new game in restoring confidence in Sky Mavis
The new standalone free-to-play Origin web game is available for downloading on Mavis Hub, Sky Mavis' distribution platform
The current Axie Infinity game has more 1.5 million daily active users, but that game is less accessible to people on a budget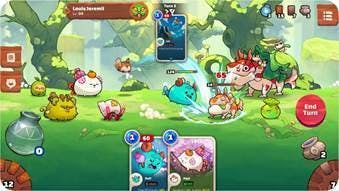 8.     Nuverse's new One Piece IP mobile game: One Piece - The Dream Pointer 
ANOTHER ONE PIECE IP MOBILE GAME
Thanks to the huge influence of the "One Piece" IP, "One Piece: Dream Pointer" has gained a lot of attention from players as soon as it was announced
In just one day, the game's first PV has been played on Bilibili by more than 500K, and the number of pre-registered players officially displayed by the game has exceeded 630K, which shows the high popularity
The new game is an open world 3D adventure RPG
One Piece Fighting Path first week after launching achieved rev of US$17.5 M, and the first month's rev exceeded US$63 M
Insight:
In 2021, among Top 100 mobile games, 77% of revenue coming from IP games
In 2020, this number was only 40%, YoY increased 93%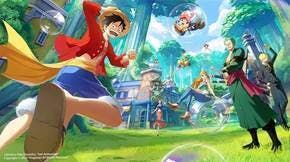 9.     Ubisoft unveils Rainbow Six Mobile for iOS and Android 
Ubisoft has unveiled Rainbow Six Mobile, a mobile version of its popular five versus five shooter Rainbow Six Siege, for iOS and Android devices
Despite the similarities with the console and PC version of the game, Ubisoft stated that Rainbow Six Mobile has been built "from the ground up" with a focus on "mobile usability"
Development for Rainbow Six Mobile started over three years ago and the studio has stated that it will begin live tests within the coming weeks, with the game expected to launch later this year
Siege is already a well established and popular IP, it is more likely to quickly capture an audience than the previous Tom Clancy mobile game
10. Ragnarok Labyrinth NFT Open Pre-registration
FIRST OFFICIAL RO IP WITH NFT ELEMENTS
Gravity Game Link have opened pre-registration their new RO IP for mobile game 'Raganarok Labyrinth NFT' this week, for both AOS and IOS devices.
It is the first official RO IP with NFT elements, which will be launched in SEA market soon.
Players can enjoy the core features in the game such as auto gameplay, labyrinth dungeon, som various game modes, upgrade system, guild community, and auction house, more importantly they can earn to play.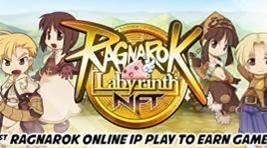 11.  After 8 months, 45 China game licenses were officially released on 11th Apr
37, SEASUN, XD, YOOZOO, LILITH, IDREAMSKY, FRIENDSTIMES, LEITING IN THE LIST
April 11 news, China's edition bureau has issued the first batch of game licenses in 2022 to the reviewed game products, which is also the re-issue of game licenses after a lapse of more than 8 months\
Includes 39 mobile games, 5 PC games & 1 Console Game
12.  Tencent to shut down Penguin Esports 
AFTER HUYA AND DOUYU MEGERED FAILED, TENCENT CHANGED STRATEGY
Tencent is shutting down its game streaming platform Penguin Esports, according to a Reuters report
The closure will happen by June 7, and was blamed on "changes to [Tencent's] business development strategy
Last year, Tencent planned to fold Penguin into a single company with Huya and DouYu, two other game streaming firms in which it held at least one-third ownership; However, those plans were scuttled when the Chinese government blocked the merger of Huya and DouYu on antitrust concerns
 13.  Chairman and CEO of Perfect World Pictures Dies at 48 
PW TO LAY OFF STAFF UP TO 1000
Mobile game developer Perfect World announced on Monday that Lian Jie has submitted a request to resign as co-CEO of the company due to physical reasons. Unfortunately, according to Chinese media outlet Red Star News, Lian passed away in the United States on Monday night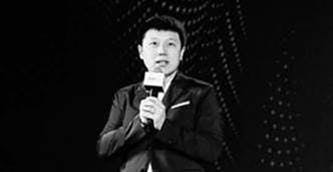 [ Metaverse & NFT Games ]
14. Former Riot Games founded Battlebound raises US$4.8 million
FIRST PC THEN MOBILE
Remote-first studio Battlebound has secured a US$4.8 M Seed Round led by a16z, in addition to raising US$3 million in NFT Sales
The funding round was led Andreessen Horowitz (a16z) and featured participation from Play Ventures and Dapper Labs, alongside a slew of angel investors
Battlebound was founded in 2021 by ex-Riot Games Adam Hensel, who has previously worked on League of Legends and Teamfight Tactics. With a team comprised of developers from Blizzard, Ubisoft, and NCSoft, two titles are currently in development at Battlebound
Currently on PC and Mac, Evaverse is a web3 multiplayer game due to launch on mobile devices at a later date
This is Battlebound's metaverse and has partnered with a number of NFT collections to integrate playable avatars. The studio's second title, "Project A", is a creature collection and battle game