Weekly Game Media Report
6/12- 10/12 2021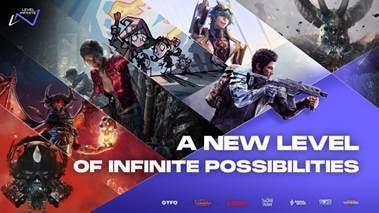 2021-12-13
[Important – Investment]
Krafton leads US$11M investment in Jordan's Tamatem Games
Krafton led an US$11 million investment round in Amman, Jordan-based Tamatem Games
Tamatem Games with 75 staff, focuses on publishing games for the Arabic-speaking market and its titles have had more than 100 million downloads to date; The company has more than 50 published games and a million MAU
Other investors included Venture Souq, Endeavor Catalyst, and existing investors
Tamatem plans on amplifying its efforts even further by bringing a wider selection of games with bigger and more popular titles to the Arabic-speaking market
This investment is aligned with Krafton's efforts to strengthen their commitment to the startup ecosystem and is just the beginning of many investments in this region
miHoYo and Shanghai Jiaotong Unversity Professor jointly established Shanghai Zero Si Tech company; miHoYo led US$63 Million Series B funding for Well-Link
miHoYo and Shanghai Jiaotong Unversity Professor: Lv Bao Liang, jointly established Shanghai Zero Si Tech company, which focuses on brain-computer interface technology
Lv Bao liang is mainly engaged in research on modular neural network structure and learning algorithms. At the same time, he is also the instructor of master's degree thesis for Cai Haoyu, the founder and president of miHoYo
Lv Bao Liang holds a share of 51% and miHoYo holds a share of 49%
miHoYo led US$63 Million Series B funding for Well-Link, a cloud game service provider
Cloud games and Metaverse will be the two key directions for the development of the Well-Link in the future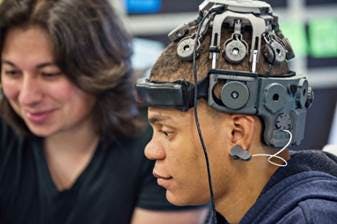 [Important – Financial]
VNG mulls US$300m top up ahead of potential US IPO
VNG is mulling a new fundraise of up to US$300 million ahead of a potential listing in the US
In August, Bloomberg reported that VNG has been eyeing a listing through a SPAC merger in the US, a deal that could value the company between US$2 billion and US$3 billion
The company is targeting a total revenue of about US$330 million this year, an increase of about 26% compared to its 2020 figures
 Tencent Games reveals Level Infinite publishing brand
Tencent Games today announced a new publishing label under which it'll be publishing several new games. The new studio is based in Amsterdam and Singapore and will provide support to other studios in the Tencent Games stable
Level Infinite's initial publishing slate will include Synced: Off Planet by NExT Studios for PC, Don't Starve: Newhome for mobile, and unnamed titles from Lightspeed & Quantum Studios and TiMi Studio Group
Level Infinite's launch represents the next stage in Tencent Games' evolution as a global publisher and trusted brand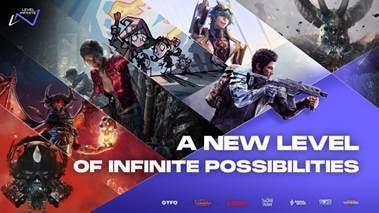 Mark Zuckerberg launches Pac-Man Community audience-played game on Facebook/Meta
Mark Zuckerberg unveiled that Pac-Man Community is debuting on Facebook Gaming as one of the first games where audiences can play together while spectating
Streamers and creators will be able to livestream their Pac-Man matches, and the audience can take a side and control the movement of Ghosts in the game, chasing after the Pac-Man characters as they gobble up dots
Genvid Technologies developed the game using its cloud-based technology platform in partnership with Bandai Namco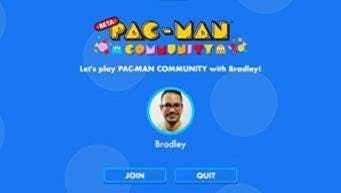 NetEase for the first time announced the layout of Metaverse
Three major plans for NetEase layout of Metaverse
Virtual human – Youling (有灵), immersive interactive system "Yaotai" and game "Westward Journey"
After the realization of the Metaverse, the virtual humans that needed to be performed by real people will be completely replaced by AI
 "You ling" virtual human SDK technology includes multiple modules such as 3D smart face pinching and 3D animation synthesis
 Its intelligent operation mode lowers the threshold for users to use, allowing them to create virtual digital humans on their own
Immersive interactive system "Yaotai" (瑶台)
 "Yaotai", an immersive interactive platform mainly for events, conferences, exhibitions and other scenes, was founded during the epidemic last year
 It was born to compensate for the low immersion and sense of ritual in online meetings
 In the system, users can customize their images and use interactive actions to obtain an immersive virtual interactive experience
 Game – Journey to the west
 To start the Metaverse "first battle" in "Journey to the west"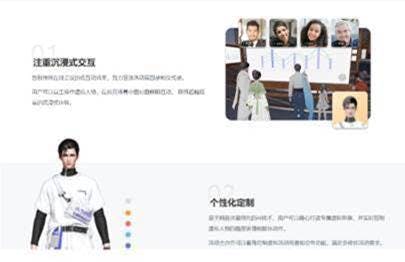 Deadline for Apple to change anti-steering policy postponed
Apple has avoided a deadline for abandoning App Store anti-steering policies, as a panel of circuit judges today granted the iOS maker's request to hold off on the requirement until its appeal is settled
Court stays previous ruling that App Store must allow external links for purchasing items pending the result of Apple's appeal
In opposing Apple's original request to have the deadline postponed, Epic said that the appeals process "could easily last many years."
 Vietnam's Deputy PM signed a decision to simplify regulations related to video game services 
Vietnam's Deputy Prime Minister Vu Duc Dam has signed a decision approving a plan to reduce and simplify regulations related to video game services, for the period of 2020 – 2025
According to the proposed plan, administrative procedures and business conditions with video game services on G1, G2, G3 networks will be abolished to create favorable conditions and reduce compliance costs for businesses
[Important – Market Report]
 Niko Partners: Asian gamers will generate over US$41B in revenue by 2025
Niko Partners revealed in a new report that the Asia-10 gaming market will see strong growth over the next 5 years, with the potential for the number of mobile and PC gamers to reach 940.9 million by 2025
Asia-10 market
Indonesia, Malaysia, Philippines, Singapore, Thailand, Vietnam, Chinese Taipei, Japan, Korea, and India
The entire region is likely to see growth by 2021
Gaming market in India is currently growing the fastest
Nearly one billion gamers are projected to spend US$41.8 billion on mobile and PC games in 2025
Japan and Korea account for 80% of the regional market
Thailand became a billion-dollar market in 2020
India, Indonesia, and Vietnam are projected to break the billion-dollar mark by 2025
The market for cloud gaming will allegedly triple in size, growing to around 500 million users by 2025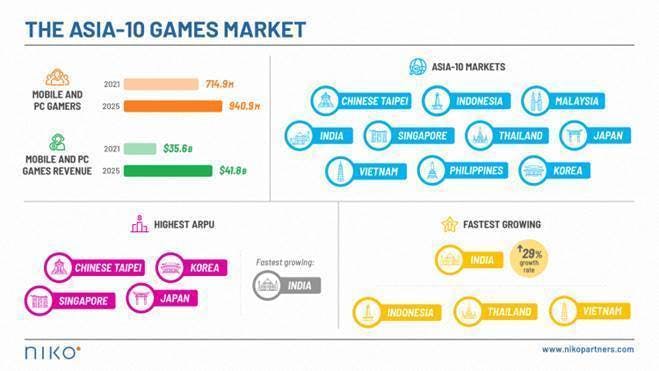 App Annie: Consumer spending on mobile games and apps will reach US$135 billion
Consumer spending on mobile games and apps is expected to reach a new all-time high of US$135 billion
According to App Annie, consumer spending across the App Store and Google Play is projected to rise almost 25% from US$112 billion in 2020
Mobile games account for US$90 billion of revenue across the two leading marketplaces
Core games, inlcuding Genshin Impact and Roblox, dominated the in-app purchase consumer spend
Hypercasual games dominated the download charts, including Bridge Race, Hair Challenge and Project Makeover
 Sensor Tower: Global revenue rankings of Chinese mobile game publishers in November
A total of 37 Chinese manufacturers were shortlisted in the TOP100 global mobile game publisher revenue list, with a total of more than US$2.23 billion, accounting for 38.3% of the global TOP100 mobile game publisher revenue
The global revenue of Genshin Impact mobile increased by 95% MoM to US$207 million, and publisher revenue increased by 76% correspondingly, ranked 3rd in the list
Nuverse's mobile game "Wulin Xianxia" and the developed mobile game "The Moon of Huayishan Heart" were launched in November, becoming a new revenue growth engine for the publisher; In overseas markets, with products such as "RO Ragnarok: Next generation "and other products, the game business makes further expansion to Southeast Asia, Japan, Nuverse ranking 20th on the list
Newzoo: Japanese game sector to hit US$22 billion in 2021
In 2021, Japan's 75.6 million players will help it generate revenues of US$22.1 billion
Japan is the third-biggest games market worldwide
Game Platform & Genre & Theme
Mobile is Japan's biggest game platform in terms of revenues and players followed by console and PC
RPG is the #1 genre across all platforms in Japan
Fantastical settings dominate Japan's favorite genre, RPGs
Shooter franchises are extremely popular globally across different platforms and markets. But less so in Japan
Gamers in Japan Tend to Prefer Single-Player Games
Most appealing art style for respondents is anime, the next-most-common answer was no preference at all
50% of gamers in Japan play to relax and unwind.
49% of gamers in Japan play to fill time
45% in Japan play to explore game storylines and get immersed
Japan's gamers are less motivated by competition and social factors and more motivated by exploration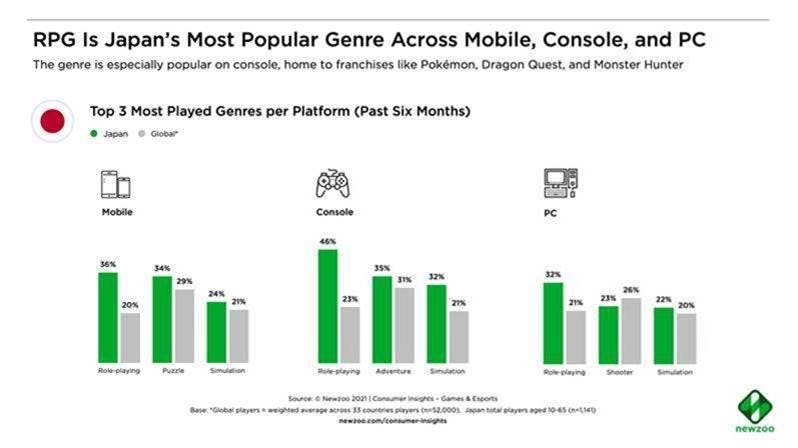 Newzoo: Beyond 2021: Where does gaming go next? 
The world's nearly 3 billion players will spend a combined US$175.8 billion on games
Mobile game revenues at US$90.7 billion, account for 52% of the global market
Globally, the market will grow with a CAGR (2019 to 2024) of +8.7% to reach US$218.7 billion in 2024, passing the US$200 billion  threshold in 2023
Asia-Pacific is a predominantly mobile-first market; there will be 1.62 billion players in Asia-Pacific (including Oceania) by the end of 2021, nearly all of whom play on mobile
The US$57.9 billion spend on mobile games represents a striking two-thirds of the region's total consumer spending
A total of 173 million new and previously lapsed players flocked to gaming in 2020, while veteran players played more than ever
78% of veteran gamers spend on games versus 73% of new or returning players
Women accounted for 53% of new and returning gamers
Before developers get carried away by the influx of new players, your retention strategy should aim to retain all players
Players in Asia-Pacific have the highest weekly average play time of all regions, at 17.4 hours per week
Will Gaming's Pandemic-Driven Engagement Boost Continue?
Roughly 75% of gamers across mobile, console, and PC expect to maintain or even increase their gaming activity going forward
Impact of gaming's biggest trends
Novel gaming trends (new and evolving ways players engage with games):
Gaming continuing to grow as a social platform
The emergence of the metaverse
Players adopting and accepting game subscriptions en masse
Accelerated gaming trends (pre-existing trends accelerated by the pandemic):
The rise of streaming as game-related social engagement
Blurring lines between game platforms like PC, console & mobile
Cloud gaming and its increasing consumer adoption
Temporary setbacks (the pandemic's challenges leading to opportunities and resilience):
A reduction in spending on core AAA games on console and PC, causing publishers to rethink some of their retention and monetization strategies
Game development delays, causing developers to rethink their development practices (work from home)
Supply constraints, causing manufacturers to rethink their supply chains and partnerships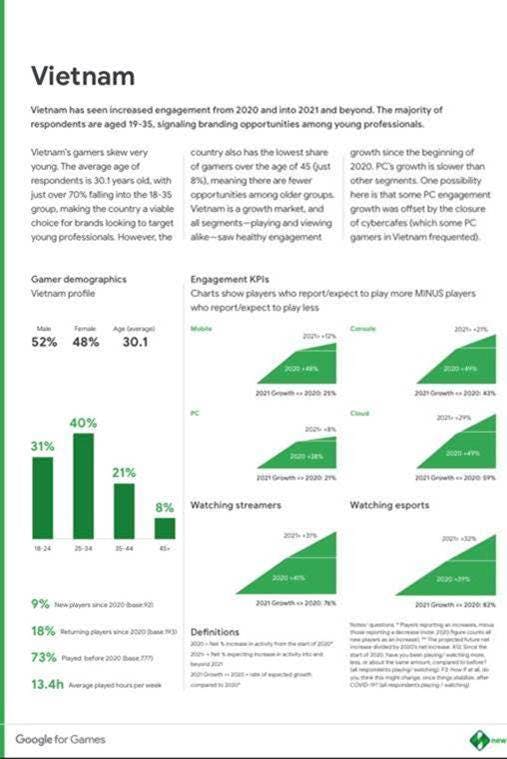 [Important – Game Products]
Nexon partners with Games Workshop to develop Warhammer: Age of Sigmar
Nexon has partnered with Games Workshop to develop and publish a new virtual world based on Warhammer: Age of Sigmar
The new virtual world will feature a "socially interactive" player-versus-environment world with Nexon providing live ops support, such as adding new content and events
The game will launch globally iOS and Android, alongside PC and console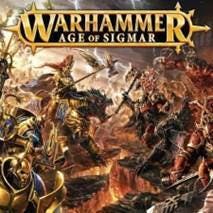 Lineage W ranks 1st in overall game revenue among the three Korean app markets (Nov 2021) 
NCsoft's 'Lineage W' surpassed Kakao Games' 'Odin: Valhalla Rising' (Odin), which took the top spot for 4 months in a row
In November, NCsoft's monthly sales were estimated at 200 billion won, accounting for 34.4% of total app sales. - It was followed by △Kakao Games with 50 billion won, △Nexon with 30 billion won, △Netmarble with 30 billion won, and △37 Mobile Games with 10 billion won
Lineage W, released on the 4th of last month, is a multiplayer online role-playing game (MMORPG) that utilizes NCsoft's 'Lineage' intellectual property (IP). It was launched in 12 global countries including Korea, Taiwan, and Japan
[Highlights]
Ubisoft launches Quartz for its first NFTs in Ghost Recon Breakpoint
Ubisoft is unveiling Quartz, a new platform for players to acquire Digits, the first NFTs (Non-Fungible Tokens) playable in a mainstream game
The first NFTs will appear in Tom Clancy's Ghost Recon Breakpoint for the the Windows PC on the Ubisoft Connect platform
Ubisoft, which had US$2.5 billion in revenues in its most recent fiscal year, is the biggest game company to embrace NFTs
 Vietnam blockchain game hub nets US$25m fundraise
Whydah, a Vietnam-based blockchain-based game hub, has raised US$25 million from a clutch of investors including Hashkey, Eternity Ventures, and Bitscale
This development comes on the heels of Whydah's partnership with seven gaming studios in Vietnam – namely Topebox, Wolffun Game, IMBA Game, Hiker Games, Divmob, 1B Game Studio, and KEIG Studio – to develop a project called Iron Sail
 Iron Sail's goal is to move toward an open metaverse