Weekly Game Media Report
7/Mar - 11/Mar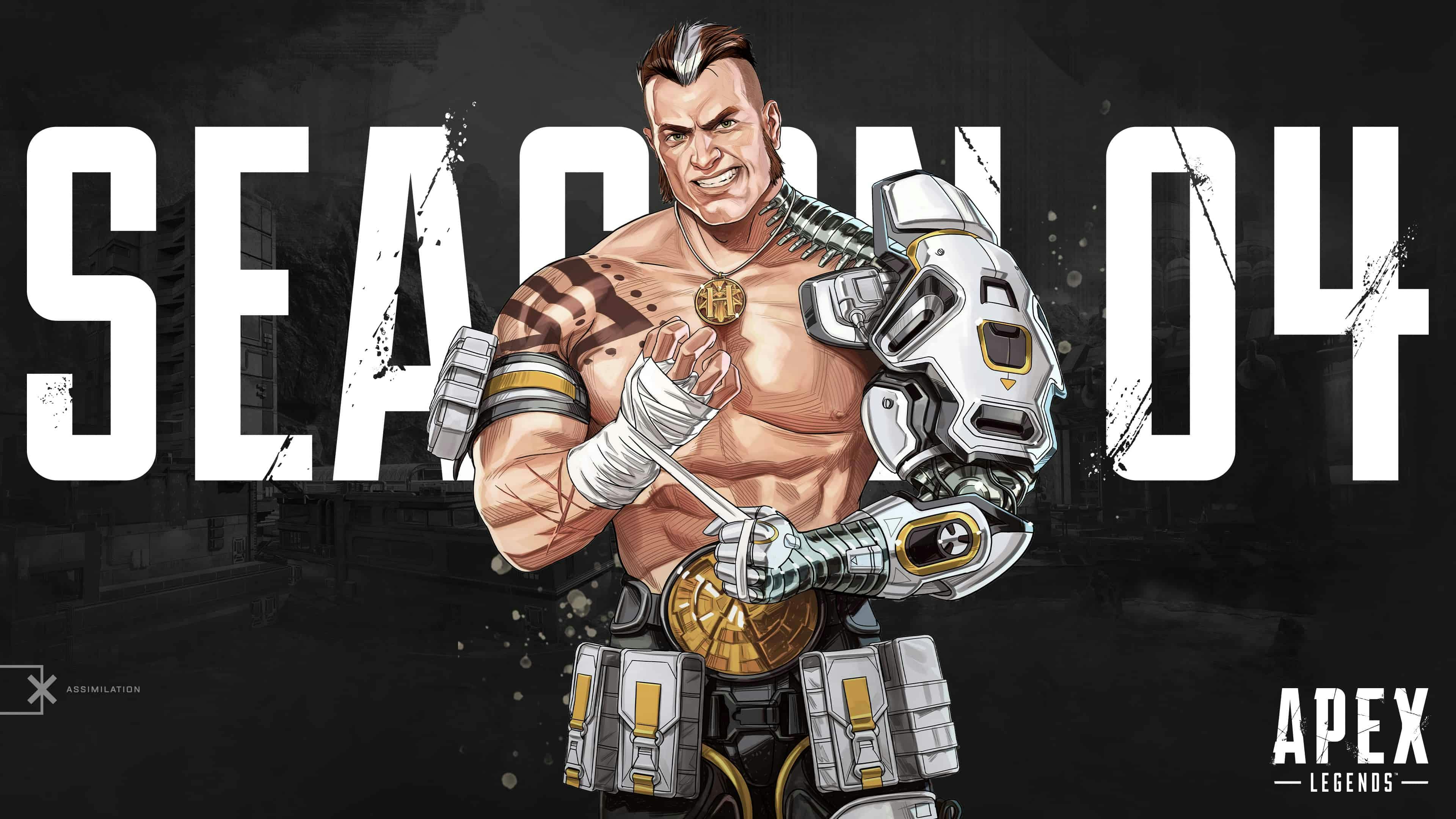 2022-03-14
[ Key News ]
Update: Embracer Group acquires Asmodee for US$3.01 billion
100+ GAME STUDIOS AND 500+ IPS & BRANDS
Embracer Group has completed its 96% majority acquisition of Asmodee Group for an initial day one consideration of approximately €2.75 billion ($3.01 billion), with €2.4 billion ($2.63 billion) in cash and 40,060,091 B shares in Embracer, worth approximately €350 million ($383 million)
The acquisition marks the ninth operative group acquired by Embracer, however, Asmodee will continue to operate as prior to the transaction no company restructuring will occur
French company Asmodee Group is one of the largest firms within the board games market and consists of 22 fully owned subsidiaries and over 300 IPs. In 2020, the firm sold over 39 million games globally
Lightforge Games raises US$15M for new RPG made on Unreal Engine 5
NETEASE IS ONE OF THE INVERTORS
Lightforge Games today announced it has closed a round of funding that will go towards its latest video game project: An RPG with creative elements similar to Minecraft or Roblox
Bitkraft Ventures led the round, and Galaxy Interactive, NetEase and Dune Ventures also participated
Blizzard and Epic Games veterans founded Lightforge last year
Google Play suspends payment for Russian users, and Supercell withdraw from the Russian market
THE ENTIRE RUSSIAN INTERNET INDUSTRY HAS SUFFERED A HEAVY BLOW DUE TO ECONOMIC SANCTIONS
Google is suspending billing on its mobile app store, Play, and pausing payment-based services for YouTube users in Russia — blaming "payment system disruption" related to Western sanctions on Russian banks
Users in Russia will not be able to purchase apps and games, make subscription payments, or make any in-app digital purchases on Google Play, App Store and Samsung Store
In recent days, other tech giants, including Apple, Airbnb and Microsoft, Epic, have taken similar steps to suspend sales and operations in Russia — joining a growing number of multinationals effectively boycotting or withdrawing from the country as a protest against Putin's war in Ukraine
Supercell has announced on its Twitter account the removal of its games from app stores in Russia and Belarus, as the invasion of Ukraine by Russia persists
Insight:
In the context of the new round of economic sanctions against Russia, issues such as international business payment and income settlement will be a major problem for companies operating Internet products in Russia
In addition to Supercell, companies such as CDPR, Ubisoft, Activision Blizzard, Take-Two, EA, and some e-sports events have issued similar statements as withdraw from the Russian market
Supercell's Brawl Stars is the best-selling game in the Russian market and ranks third in downloads
Russia is the sixth largest market in Europe with 80 million players, and accounts for 6% of total video game spending across the continent
The annual revenue of the Russian game market is about US$3.4 billion and the annual revenue of the mobile game market reaches US$1.4 billion
65% of the revenue of the Russian mobile game market is occupied by the Top 100 products, and Chinese games accounted for 36%
What it means for Chinese game companies:
A rough estimate shows that the annual revenue of Chinese manufacturers in the Russian market alone may have an overall revenue of US$470 ~ 630 M
SLG accounts for the highest revenue %
In the context of sanctions, the closure of the payment system and the inability of users to pay for the games, Chinese mobile games companies will also suffer certain economic losses
Paper Games invests in the developer of PROMETHEUS, Shanghai Dimcroon
CONTINUE INVESTING IN WAIFU GAME STUDIOS
Paper games invested in Shanghai Dimcroon, the developer of waifu games Prometheus, holding a share of 8%
At present, the game has received more than 460,000 reservations on TapTap, and the score is as high as 9.8 points
Paper games has developed rapidly recently, and the game genre has also diversified. The new waifu game Prometheues is a perfect complement to the Paper games that "has the creative strength to turn the 'minority' culture into a popular one"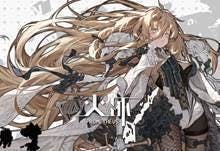 South Korea approves new app marketplace rules
APPLE AND GOOGLE ARE REQUIRED TO ALLOW TPP
South Korea has approved detailed rules for a new law that will prevent app marketplace leaders, namely Apple and Google, from forcing developers to use their payment system
As reported by Reuters, the new rules, known as the enforcement ordinance, will be put into effect on March 15
The country passed the law as part of an amendment to its Telecommunication Business Act in August last year
 The law is aimed at tackling the dominance that Apple and Google's respective app marketplaces, the App Store and Google Play, maintain over apps and games on mobile, particularly the 30 per cent cut taken from all sales and in-app purchases
The Korea Communications Commission (KCC) has stated that the new law will prohibit "the act of forcing a specific payment method to a provider of mobile content"
Level Infinite will publish NIKKE: Goddess of Victory in JP and S. KR in 2022
LEVEL INFINITE'S FIRST MOBILE GAME
Level Infinite announced that it will be joining Shiftup and Tencent to publish the new waifu game NIKKE: Goddess of Victory third-person shooting game in Japan in 2022
The game was first originally set to release in Korea only until this announcement
NIKKE: Goddess of Victory is set in a place where the earth has been destroyed by unidentified weapons. Players will play as an Android named "NIKKE" to fight for the mankind
The game makes use of advanced live2D and 2.5D Paper Folding technologies to make the characters and battle animations more lively. The game also supports a cooperation mode, where players can finish missions with up to 4 players
A closed beta test to improve the game will be held in March in Japan and US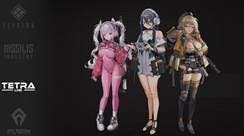 EA soft launches Apex Legends Mobile in 10 countries
A NEW BATTLE ROYALE MOBILE GAME
 Apex Legends Mobile is now available for players to test in Australia, New Zealand, Singapore, Malaysia, Philippines, Indonesia, Mexico, Peru, Argentina, and Colombia
While Apex Legends Mobile and Apex Legends both take place in the same universe, they will be on separate servers. As Apex Legends Mobile is a standalone experience delivering controls, content, social features, and game modes tailored for mobile play, there won't be crossplay with PC/consoles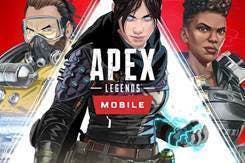 miHoYo's new TPS: ZENLESS ZONE ZER0
NEW MOBILE GAME FROM MIHOYO
Recently, both the Weibo and WeChat official accounts of "Zenless Zone Zero" have been certified
There are various signs that miHoYo is about to make another big move, and people speculate that "Zenless Zone Zero" is the 3A TPS
There is rumor saying that miHoYo's new studio in Montreal is making the game
Another new game: HONKAI:STAR RAIL will start CB in next three months
The sovereign wealth fund of Saudi Arabia, PIF (Pubic Investment Fund) became the 'second-largest shareholder of NCSoft
PIF CONTINUED INVESTING IN NCSOFT
PIF acquired 563,566 shares ( 2.57 %) of NC stock at about 242.392,822 million won
PIF has been purchasing NC stocks six times from February 10th to 16th. The number of NC shares held by PIF became 2,032,411 shares ( 9.26 %), became second-highest stake after CEO Kim Taek-jin ( 11.9 %)
PIF has previously made a large-scale equity investment in Nexon in 25 Jan - the accumulated investment amount of PIF in Nexon to date is 197,446.2 million yen (about 2.1068 trillion won).
The PIF side did not disclose the exact reason for the investment of domestic game companies other than the simple investment purpose.
[ Market Report ]
Sensor Tower: Half of top grossing mobile games in 2021 feature season pass
AD REMOVAL IS THE MOST WIDELY USED MONETIZATION MECHANIC
Half of the top grossing mobile games worldwide in 2021 utilised a season pass amongst other monetisation mechanics implemented in the games
According to Sensor Tower, the games included Honor of Kings, PUBG Mobile, and Genshin Impact, with shooter games accounting for three of the top 10 grossing games that feature a season pass
Sensor Tower attributes the popularity of season passes to Fortnite and although the majority of mobile games that include a season pass are midcore titles, the phenomenon has spread to casual titles, such as Candy Crush Saga and Gardenscapes
The most widely used monetization mechanic is ad removal, which is led by casual titles that account for 90 per cent of games that use this option due to the reliance of the genre on ads for monetization
Comparatively, gacha mechanics are widely used for midcore games, particularly titles from Asia, with midcore games accounting for 82% of games that use a gacha mechanic
Furthermore, IP plays an important role in the lucrativity of gacha games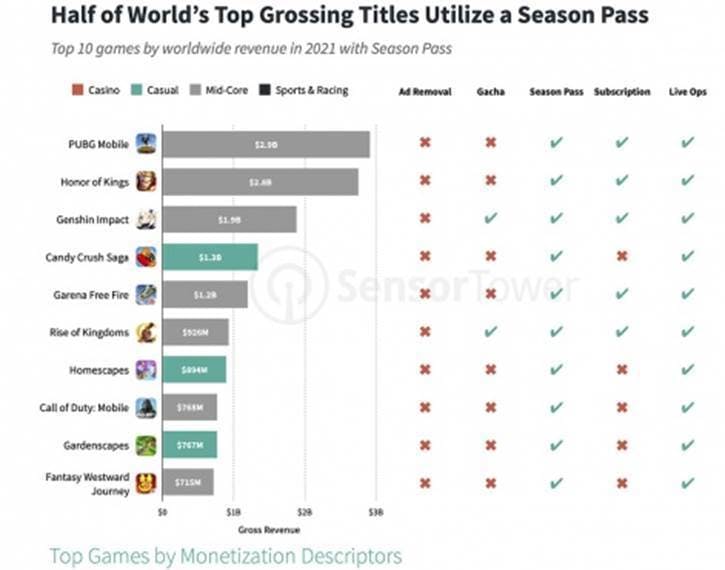 [ Metaverse & NFT Games ]
Nonfungible.com: NFT game sales hit US$5.17B in 2021 
NFT WILL FACE AN OVERALL DECLINE IN 2022
Nonfungible tokens (NFTs) took off in 2021, and Nonfungible.com is reporting that NFT game sales hit US$5.17 billion during the year
The larger NFT sales for all markets hit US$17.6 billion in 2021, up 200 times from US$82 million in 2020
During 2021, NFT projects evolved from simple tradable collectibles into more sophisticated virtual assets targeted towards the metaverse
In a separate report by Quantum Tech Partners, blockchain game companies raised more than US$3.3 billion in 2021, up from virtually nothing the year before
In 2022, Experts expect that while the NFT market will continue to be volatile, the better projects will also start to mature technologically, socially and commercially
Beyond the focus on NFTs as popular collectibles, there is currently a real need and an opportunity to build infrastructure and utility services for this emerging market and asset class, such as financial and risk management products
China eyes 'severe punishment' for illegal fundraising via NFTs, metaverse
NFTS & METAVERSE IN CHINA
 China is eyeing "severe punishment" for crimes such as money laundering and illegally raising funds through metaverse and NFT projects
The development comes as the People's Bank of China eyes a tighter grip on NFTs and the metaverse. Gou Wenjun, the central bank's director of the anti-money laundering unit, had previously said the novel tech could be misused for financial crime
State media has also been outspoken regarding warnings on crypto-related crimes.
Temasek, Tencent back US$200 M round of Australian NFT startup
THE DEAL PUSHED IMMUTABLE'S VALUATION TO US$2.5 B
 Immutable, an Australia-based blockchain startup, has raised US$200 million in a series C round led by Temasek, with participation from Animoca Brands and Tencent
Founded in 2018 by James Ferguson, Robbie Ferguson, and Alex Connolly, Immutable's main offering is a platform called Immutable X that helps companies build NFT trading services
The firm also develops and publishes NFT games such as Gods Unchained and Guild of Guardians
Immutable aims to use the fresh funds to expand globally, further develop Immutable X, scale its gaming arm, tap new verticals, and explore M&A opportunities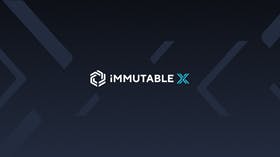 Netmarble opens the 'P2E' market - A3: Still Alive: The fastest move on blockchain game among major Korean companies 
FULLY MARCHING INTO NFT GAMES
Netmarble has recently applied P2E elements to the multiplayer online role-playing game ( MMORPG ) 'A3 : Still Alive' ( A3 ) global service. It is a method of mining inetrion ore and converting it to inetrium, an in-game coin.
Netmarble lists its own cryptocurrency MBX, it is expected that it will be possible to convert it into cash by exchanging it in the order of Inetrium → MBXL ( sub-token of MBX) → MBX.
A3, released in 2020, added the battle royale genre to the MMORPG , attracting attention from game fans. At the beginning of its release, it climbed to the 3rd place in the domestic Google Play sales rankings, but it is currently staying at 40th place.
Netmarble plans to introduce five additional blockchain games within this year, including ▲Golden Bros. ▲Cross Worlds: Ni No Ku Ni ▲Monster Arena ▲Everyone's Marble: Metaworld ▲Champions: Ascension.