WEEKLY GAME NEWSLETTER
JULY 25 ~ JULY 29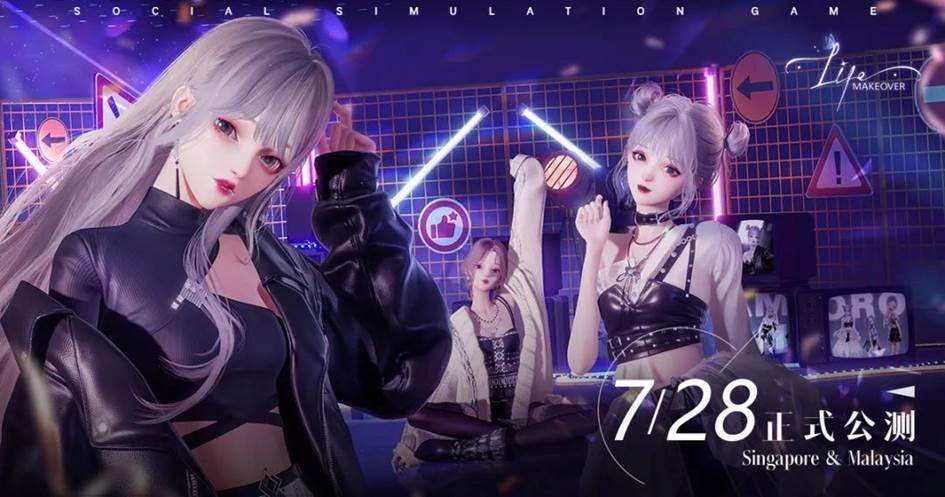 2022-08-01
[ Key News ]
1.    Microsoft's gaming revenue declines 7% in June 30 quarter
Microsoft revealed in its earnings report today that its gaming revenue declined 7% (5% in constant currency) in the fourth fiscal quarter ended June 30, compared to a year ago
Xbox content and service revenue declined 6% (4% in constant currency), driven by lower engagement hours and monetization in third-party and first-party content. It was partially offset by growth in Xbox Game Pass subscriptions
Microsoft chief financial officer Amy Hood said in an analyst call that the results do not include anything from Activision Blizzard, which Microsoft is in the process of buying for US$68.5 billion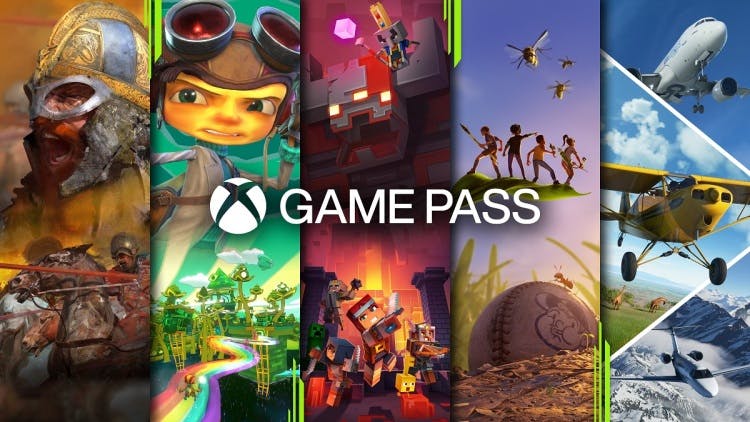 2.    NetEase finally releases Diablo Immortal in China on iOS and Android on 25th July
NetEase did not make any social media announcement about the new launch date of the game, which is still banned from posting on Weibo
The latest instalment of the Diablo franchise was originally set for release in China last month, along with an international debut in the same month
Diablo Immortal, the free-to-play Diablo game for mobile and PC, was delayed in China last month because of a social media post that could be interpreted as criticism of Chinese President Xi Jinping
Rumor saying that Blizzard and its Chinese partner Tencent have smoothed over the issues
Co-developed by NetEase and Activision Blizzard, the game is doing well both in overall revenue and in terms of downloads/installs. Diablo Immortal's official social media shared a message saying the game has been downloaded and installed 20 million times so far and counting
Diablo Immortal generated over US$50 million, revenue generated are quite impressive, especially considering the game wasn't released in China up until yesterday
Diablo Immortal 's low-key launch in China did not seem to have dampened the spirit of fans, who lined up online before midnight to be one of the first to play the game in the country. Some popular servers saw queues of more than 5,000 people, causing traffic jams
The game ranked 5th on the iOS Top Grossing list in China market and topped the free list too
Diablo Immortal's release in China could help calm the nerves of industry players in the world's largest video gaming market, worried about a tightened regulatory environment and slowing economy

3.    Indonesia Requires Game Companies To Register With Local Government
Indonesia has introduced regulations that see game companies looking to do business in the country registering with the government to do business in the country
In a report published by Niko Partners, they mentioned the addition of regulation no. 5 of 2020 on Penyelenggara Sistem Elektronik Swasta (PSE) or Private Electronic System Providers
It covers any software offering services or doing business in Indonesia, and covers not just mobile games but also PC games and social media apps as well
This regulation would see developers and other companies registering via the PSE website, and repeated failure to do so will ultimately be met with access termination in the country
Currently over 280 foreign entities have registered with the list, with more recent games like Dislyte and older titles like Konosuba: Fantastic Days both being on the register
For those companies that fail to meet the deadline, officials said sanctions will be gradually imposed in three stages: The first is the sanctioned form of a written warning and requires it to complete the registration within 5 working days. The second step is to impose fines, and the third is to impose administrative penalties that prevent access
4.    WeChat platform strengthens the supervision of Chinese mahjong games and fishing hunter casino like games, requiring companies to provide law firm compliance assessment reports
WeChat released a reminder for gambling-related self-examinations in mahjong and fishing hunter games. Not only are they required to provide compliance reports, but they also need to be stamped by law firms. At the same time, after every major update every quarter, developers need to supplement their own explanations and submit update materials to the WeChat mini game platform
Mahjong & fishing hunting games accounted for 30% of game licensing in China market in 2018, after china tech crack down, the game licensing of mahjong & fish hunting games decreased to 2% only, however, market size of this genre continue expanding
In June 2019, the monthly market size of domestic mahjong mobile games was less than US$15 million; As of June 2022, the total monthly revenue of mahjong mobile games has reached US$83 million, and it reached a peak of US$89 million in  March this year. Compared with 3 years ago, mahjong mobile games have increased by nearly 600%
Although the number of new mahjong games is small, the core gameplay itself has not changed much, and the replay ability is strong; The game type has long-term retention and does not depend on the frequent introduction of new products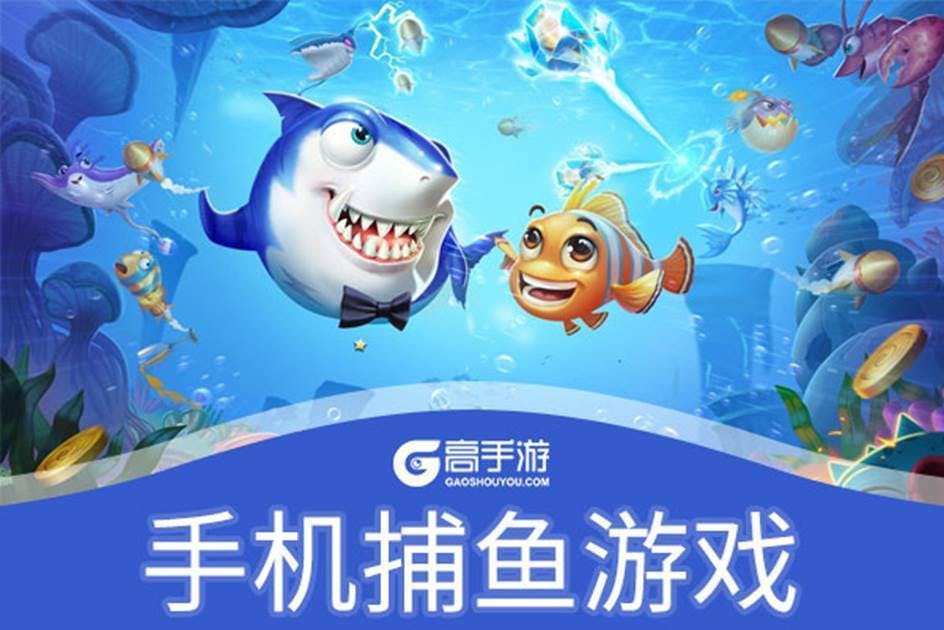 5.    37 games again layoff hundreds of people
According to the 2021 financial report data, the total number of employees of 37 games is 3,996
Current employee churn rate of 37 games is 3.25%; Tencent's employee churn rate last year was 12.4%
This time layoff could be 200 ~ 300 people
June this year, online game UA costs have dropped to US$96 million, a year-on-year decrease of more than 60%
6.    Life Makeover Global pre-reg exceeded 10 million, Topped iOS free list in many markets
On the 28th Jul, Zulong's Life Makeover has launched in Taiwan, Hongkong and Macau market and topped iOS free list in these markets
The game's graphic is high quality, developed with UE4, and changing costume has free style game play mode
The game has high detailed and high freedom in character customization
The game also has another Simulation game play such as buying and building your own home
The game will launch in Japan, SEA, china and western countries soon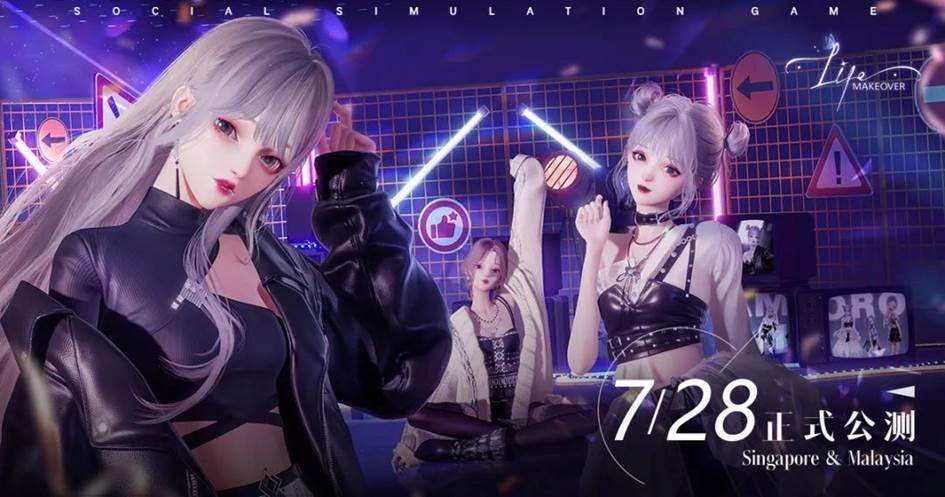 7.    Supercell's Boom Beach: Frontlines pre-registration reaches one million players in 48 hours
After a successful first soft launch period held exclusively in Canada, pre-registrations for the latest title in Supercell's Boom Beach franchise – Frontlines – has already hit the one million players mark after opening just two days ago, on July 25th 2022
The title is being helmed by UK developer Space Ape Games, best known for Beatstar, following Supercell's US$37 million investment, which increased its stake in the UK developer to 75%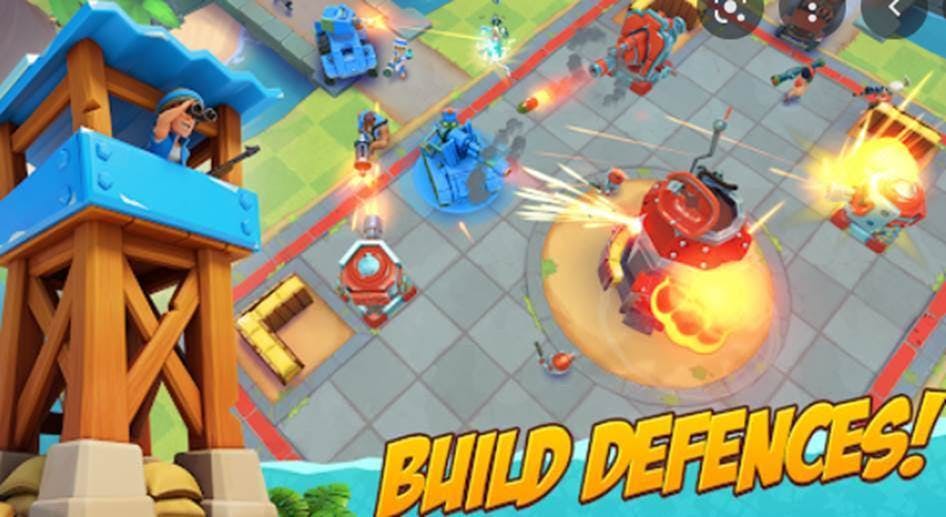 8.    India blocks battle-royale game BGMI two years after PUBG ban
Google has pulled the popular battle royale game Battlegrounds Mobile India, more popularly known as BGMI, from Play Store in India after a New Delhi order, a year after developer Krafton launched the app following a ban on similar title PUBG in the South Asian market. The BGMI game has also been delisted from Apple's App Store in the country
The development follows a growing tension between India and China, two nuclear-armed neighboring nations that have been especially at odds since deadly skirmishes along the Himalayan border in 2020
India has since reacted to the move by banning over 300 China-linked apps including PUBG and TikTok, both of which counted India as their largest overseas market by users
Krafton said it had cut ties with its publishing partner Tencent, who is also a major investor in the firm, and pledged to invest $100 million in India's gaming ecosystem
The South Korean-headquartered firm said earlier this week that over 100 million users had signed up for the game in India in the past one year since launch
Krafton was open to investing an additional $100 million or more into the Indian gaming ecosystem this year
9.    "Almost every" future Riot Games title will be competitive, says esports head
At the launch of Riot's Project Stryker broadcast centre in Dublin, Needham spoke to NME about the company's plans to incorporate esports into future Riot titles – including Project L, an upcoming fighting game
Project Stryker will be used to support the rest of Riot's entertainment division, which include the company's 2021 Netflix series Arcane and a long list of musical projects
10. Dragon Hunters: Heroes Legend from 4399 was removed from the Vietnam App store for 4 weeks due to game source code lead to 3rd party payment
Dragon Hunters: Heroes Legend from 4399 was removed from VN App store since Apple found game source code can lead to a local payment
4399 also lack of cooperation with apple submission team cause the problem became widen
The game fixed issues and now back to the store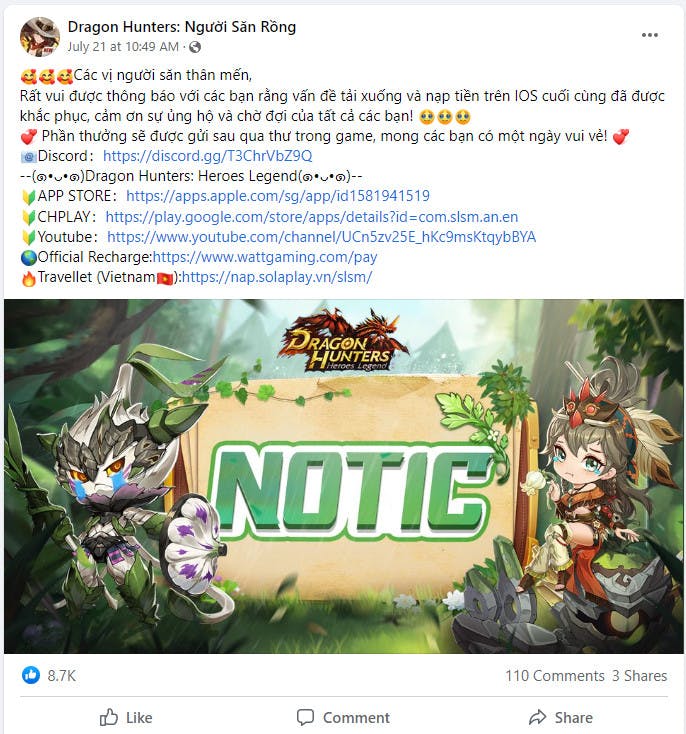 11. Alibaba seeks dual primary listing in Hong Kong and Jack Ma may let go of Ant Group control
Chinese ecommerce giant Alibaba Group announced that it is applying for a primary listing on the Hong Kong Stock Exchange while keeping its US listing. The process is expected to conclude by the end of this year
Alibaba currently has a secondary listing in Hong Kong
After the announcement, the company's stock rose by over 5% this morning while the Hong Kong benchmark jumped 1.2%
Last year, the firm was slapped with a record US$2.8 billion fine after an anti-monopoly probe by Chinese regulators
Chinese business tycoon Jack Ma may distance himself from Ant Group and let go of his control of the firm
It's worth noting that Ma does not have an official position in Ant, nor is he a board member. However, he controls 50.52% of the company's shares through an entity called Hangzhou Yunbo Investment Consultancy
12. Newzoo: Global Game Market Report July 2022 - Games likely won't hit US$200B in 2022, but the future looks bright
Global Market Players & Payers:
Globally, the number of players will grow from 2.9 billion in 2020 to 3.5 billion by 2025, a five-year CAGR of +4.2%
Expect the number of paying players (payers) to grow from 1.2 billion payers in 2020 to 1.5 billion by 2025, a five-year CAGR of +4.3%
Global Market Market Sizing:
In 2022, the global games market as a whole will generate US$196.8 billion, up slightly year on year by +2.1%
The primary driver of this growth across the world is mobile, which will generate revenues of US$103.5 billion this year (53% of the market), representing growth of +5.1%
PC accounts for 21% of the market and will grow +1.6% year on year to US$40.4 billion. Meanwhile, console will decline by -2.2% year on year to US$52.9 billion—or 27% of the global market
MENA Region – mobile first market
Regions populated with mobile-first growth markets will see solid growth this year, with the Middle East and Africa growing +10.8% to $7.1 billion and Latin America growing +6.9% to US$8.7 billion in 2022
Console's downturn hardly impacted these mobile-first markets
Gaming the Ecosystem: Ecosystems are overlapping and expanding thanks to live services and subscriptions
Mobile Privacy: The Sunsetting of Real-Time User Tracking Marks the Dawn of a Privacy-First MobileEconomy
In-Game Advertising in AAA Console and PC Games Is Emerging as a New Revenue Stream
User-Generated Content Inside Games and Out: A Strategy for Boosting User Engagement, Retention, and Content
Globalization in the Games Market Has Continued With a New Trajectory: Just five years ago, it seemed the global games market was globalizing with China at the centre; however, regulatory changes in the Chinese market gated it off to many companies, especially non-Chinese companies (and particularly those from the West). The policies also make publishing games in China risky and difficult for local companies. Publishers in China were already diversifying their portfolios to cater to overseas markets like the U.S., Japan, and Southeast Asia. The regulatory changes only accelerated this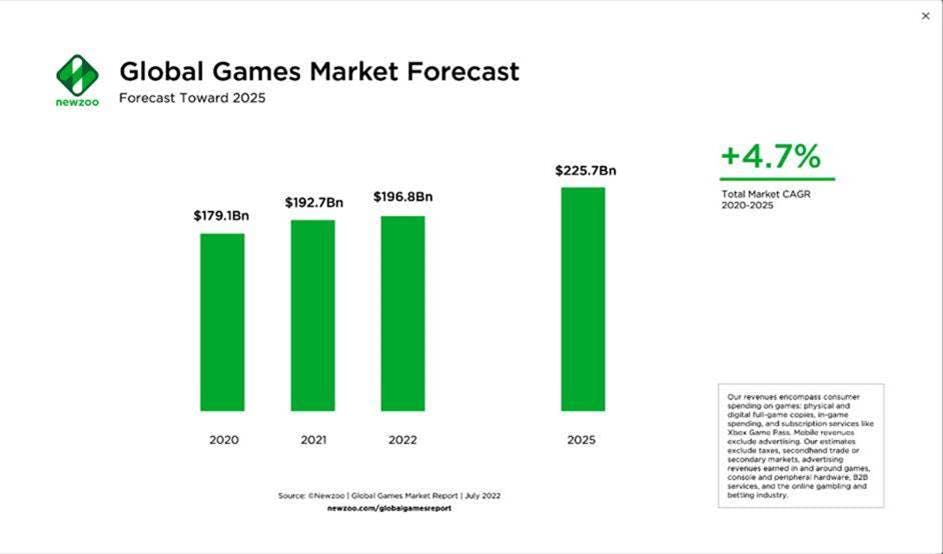 13. Facebook's first Metaverse white paper 9 highlights to target the US$80 trillion market
Recently, Meta (formerly Facebook) commissioned an international economic consulting firm, Analysis Group, to compile a Metaverse White Paper, which predicts the impact of Metaverse technology on the global economy based on the development of mobile devices
The report predict that the metaverse market will be US$800 billion to US$2 trillion in the next few years. And when the metaverse is widely adopted, the metaverse market will be between US$3 trillion and US$30 trillion, and the most optimistic estimate can exceed US$80 trillion
What is metaverse
Metaverse is an extended network of Crypto space. Users can have VR (Virtual Reality), AR (Augmented Reality), MR (Mixed Reality) and other 3D immersive experiences in the Metaverse, and players can interact in real time
The Metaverse is a large-scale, interactive, and real-time rendered 3D virtual network world
Users can create their own avatar accounts in the Metaverse
here are more ways to communicate. In the Metaverse, users can communicate with eyes, gestures, gestures, etc., not limited to typing or voice
Metaverse can support almost all activity scenarios, such as socializing, working, learning, entertainment, shopping, creation
The Metaverse is an open market where enterprises and individuals can freely experience
Users have Crypto personalities and Crypto assets in the metaverse.
The metaverse is not an object or a space, but a way in which different technological components are interconnected
Metaverse will break the dependence of the Internet on devices and geographical locations, and create an online experience for people to participate in without being physically present through a naturally seamless and immersive experience.